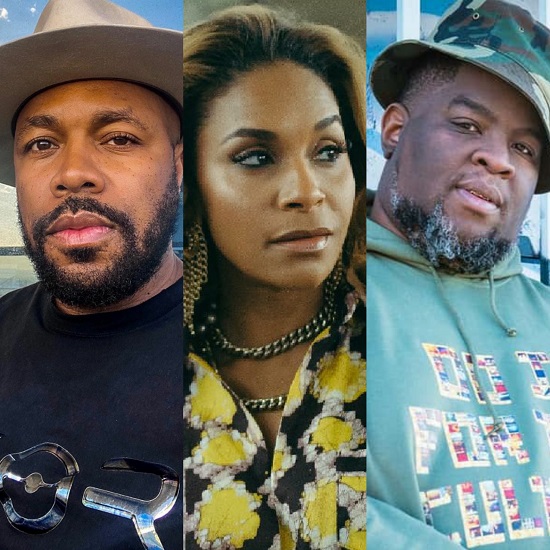 It was just last week that we brought you the exclusive news that Mr. Club Quarantine himself D-Nice was working on a new album with Salaam Remi. We even offered up a little preview of the smokin' hot first single, which featured the sultry vocals of Teedra Moses. It's now a week later, and we finally have our hands on the song in full. It's called "Black Love" and, friends, it is a jam!
As we mentioned before, "Black Love" has that signature '90s R&B thump. But in full single quality, we really feel the way it shakes our speakers. It's not just about the bass, though, as Salaam cooks up an '80s-inspired melody that incorporates horns, synth and keys that remind us a bit of a Patrice Rushen cut. Centered in this luscious mix of sound is Teedra, who proves why she is one of the best voices in R&B period. She sweetly sings her demands of heat and passion worth the inevitable pain that love will cause on the song. If she receives that, Teedra assures she'll give her love and loyalty in return. "I just wanna love you / You gotta love me, too / Give me reasons to stay, babe / I'll never go away," she sings on the hook, getting everyone listening open in the process.
D-Nice is still being shy about the title of his new album with Salaam and when we can expect it to be released. Somehow, though, we suspect the Club Quarantine regulars will be the first to know those bits of information. If the album is as good as "Black Love, though, he can just go ahead and take our coins right now. Feel the love when you press play.