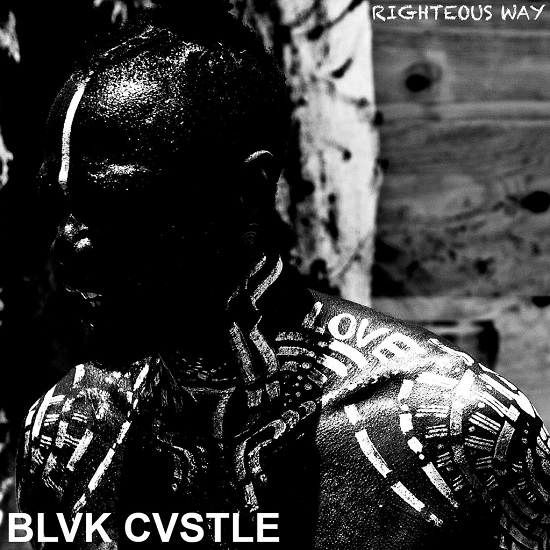 Our social feeds might have died down a bit, but please believe the struggle for justice and the equality is far from over. BLVK CVSTLE, who previously thrilled us with the release of their EP Anthem Of Love, joins the ranks of those releasing protest anthems with new single "Righteous Way."
The act tries it hand at reggae to get its point across. A ska rhythm sets things up while a reverb gives things a slightly darker tone that suits the serious subject matter. The singer then confronts the powers that be by calling out all the things plaguing the world. "So many things on the TV / Devils so fat 'cause they greedy / People so sad 'cause they needy / Earth so sad 'cause it's bleeding," they sing. "Won't kneel down for you to kill me / Will stand up to the filthy / Fight my rights while I'm living / Fight my rights while I'm living!" Though the track is heavy in both subject matter and sound, the song still also serves as a righteous jam that's sure to get you moving while you're working to dismantle the systemic injustice.
So far, BLVK CVSTLE has yet to disappoint and this track, along with Anthem Of Love, shows that they're up to take on whatever genre or subject matter they decide to put their magic touch on. Check out "Righteous Way" below and pick up our own copy of the track from your digital retailer of choice.