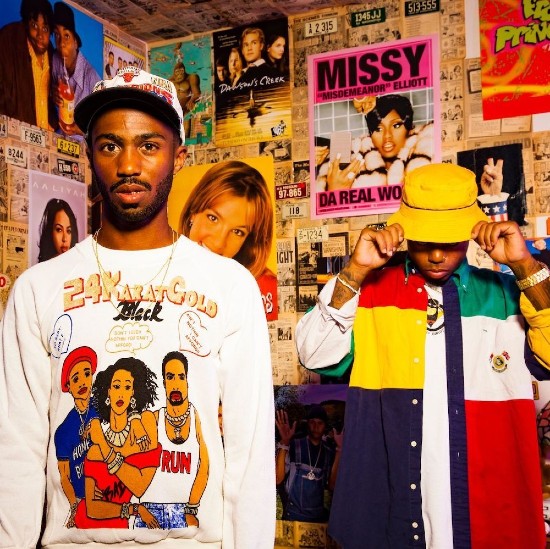 Singer Drew Love and producer Dante Jones, collectively known as THEY., mark their return with the release of their new single "Count In Me." Before the beat drops, Drew professes his love for a woman who has heard it all and requires much more than words to let her guard down. Things get more interesting as they speed up the tempo and he details all the ways in which he's down for whatever singing, "I can be that touch when you need it / Sex when you feenin' / Love for ya feelings / Girl, you can just count me in."
Though the track was slated to drop earlier this month, given everything that's going on in response to the murder of George Floyd and in an effort not to distract from the cause, the duo thought it was appropriate to push things back a bit. In a social media post, Dante wrote, "Never before have I witnessed what is taking place and I think it's more important to keep the focus on the moment that this country (and the whole world) is having right now." While fans voiced both their disappointment and their understanding, the track has been well-received since its release and we are all eager to hear more.
Listen to "Count Me In" by THEY., and be sure to add the track to your collection from your preferred digital platform. The track not only marks their first release of the year, but it also serves as the lead single for their forthcoming album, The Amanda Tape. Of the project they say, "It's got a bit of everything we are known for, guitars, harmonies, that '90s feel with our own twist."