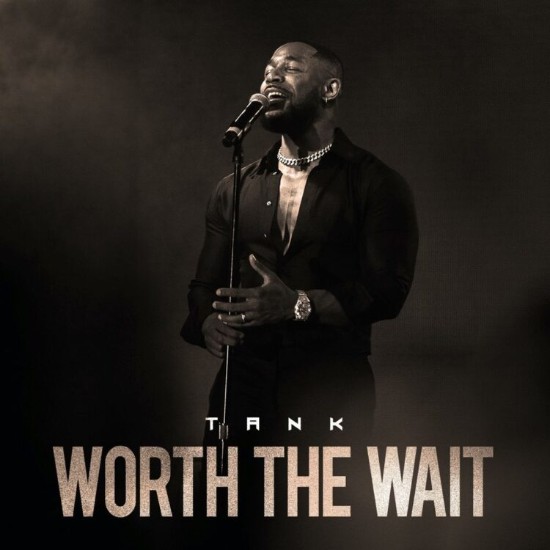 Tank's Elevation LP was filled with more than a few memorable collaborations. But a few months later, as the world was forced to remain socially distant, the singer-songwriter brought us together with just his voice and a piano via his incredible EP, While You Wait. Always ready and willing to give fans what they want, the R&B General is at it again, dropping another collection of soulful gems entitled Worth The Wait.
"I'm a man of my word. The fans spoke and I had to deliver," he shared via press release. "The EP keeps with the same theme and I had the opportunity to touch on more ideas that people need to hear," he continues. "The lead single off the EP 'For Mine' speaks to the unlimited possibilities that should exist in a relationship. There's absolutely nothing I wouldn't do For Mine! It has a hint of unconditional everything and I wanted to send that energy out to all my lovers. Let's get back to prioritizing the ones we love."
Tank begins the set with "On My Love," a tempting proposition for a special lady to give his love a try. (As if he needs a hard sell, but we digress.) "Take Me Away" features the majestic vocals of Ashley Jayy. The two went viral as harmonic duet partners, albeit exclusively on social media, so we're loving that they've made it official. Delivered with a bit of trap-like cadence, the aforementioned "For Mine" plays out like an OG giving advice to a youngin on the proper way to treat a woman. Perhaps the most emotional track is the closing tune "Value." Tank shows the vulnerable side of a man walking away from a damaging relationship as he sings, "I know my value, even if you don't see it / I'm worth more than what you're offering me and I won't be defeated."
With any luck, he'll turn this series into a trilogy (The Wait Is Over, perhaps?). In the meantime, preview Worth The Wait below, then purchase the independent release – along with its predecessor While You Wait – via your favorite digital retailer.