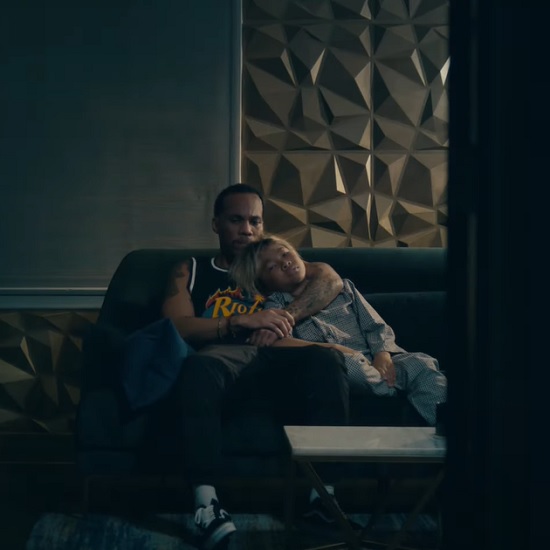 It's Juneteenth and rightfully a day for those who are Black in America to celebrate their freedom in a land that doesn't always seem to value it. However, with another wave of growing civil unrest due to egregious cases of police brutality and the insidious nature of systemic racism finally being addressed, some artists are rightfully using the holiday to further the cause by releasing protest songs. Anderson .Paak goes one further by dropping his new track "Lockdown" and a video showing what life is like in these protest streets.
"Lockdown" is just as soulful and jazzy as AP's other material, with a solid bass line and jazzy instrumentals keeping the groove tight. This time around, though, Anderson's using the track to play man on the street as he reports on the current struggle going on in the streets during the current wave of protests. "You shoulda been downtown, the people are rising / We thought it was a lockdown, they opened up fire," he sings on the chorus. "Dem bullets was flying / Who said it was a lockdown, got damn lie." Meanwhile, the verses make it plain as he discusses not only the murder of George Floyd but other injustices Blacks are forced to deal with every damn day.
The song's video takes things a step further as it follows .Paak and his friends — whose ranks include Andra Day, Syd, SiR, Jay Rock and a few other familiar faces — after attending a protest. Judging by the shaken looks on their faces and Anderson's flesh wound, things at the protest got real. They were real enough, at least, for something not to be sitting right in Anderson's soul, causing his friends to try and calm him as the night progresses. While some offer hugs and others offer shoulders to lean on, the video one-ups the song by including a powerful spoken word verse from Jay Rock before segueing back into the song and showing Anderson having an emotional night at home. He takes his frustration out by making music and then eventually finds his son and holds him close as tears stream down his cheeks.
The message the video and song sends is one that resonates. And, to make sure it resonates even further, AP's .Paak House foundation has made a donation to bail funds in LA, Atlanta and Albany and the video's cast and crew donated their salaries to Dream Defenders, Color Of Change and Black Emotional And Mental Health Collective.
As we celebrate our freedom, check out the latest from Anderson .Paak and consider making a contribution to the cause in whichever way you see fit.
- Advertisement -