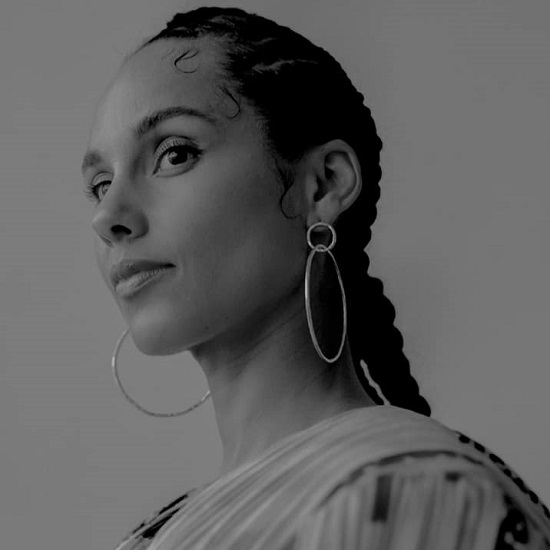 We all know that tomorrow isn't promised and each time we leave the house could be our last. But for Black people in America, we have to contend with the fact that the people who are sworn to protect us could be the very ones that take our lives. As more outrage and unrest seems to be actually sparking some systemic change in America, many musicians are using their art to spur on the movement. That number includes Alicia Keys who drops her thought-provoking track "Perfect Way To Die."
The song, which is comprised of just Alicia and her piano, tells the story of police brutality from the perspective of a mother finding out she's lost her child. The first verse seems to hint at the 2014 Mike Brown case, though it sadly tells the story of many of the Black boys and men who have died at the hands of police and other forces, with her describing how a "simple walk to the corner store" can end in unbearable tragedy. The second verse alludes to the death of Sandra Bland as Alicia sings of a traffic stop gone wrong that, once again, results in the end of a promising life. While these stories are enough, it's the chorus that truly cuts like a knife.
"Baby, don't you close your eyes / This could be our final time / And you know I'm horrible at saying goodbye," she sings. "And I think of all you could've done / At least you'll stay forever young / I guess you've picked the perfect way to die." Though the image is quite somber, there's also a beauty in it as Alicia Keys uses her words to show the strength of a Black mother reassuring her child even in those final moments.
"Perfect Way To Die" is available now and will also be featured on her upcoming album ALICIA. The set, unfortunately, fell victim to the COVID-19 pandemic and has been pushed back indefinitely but it is still on track to be released some time this year.