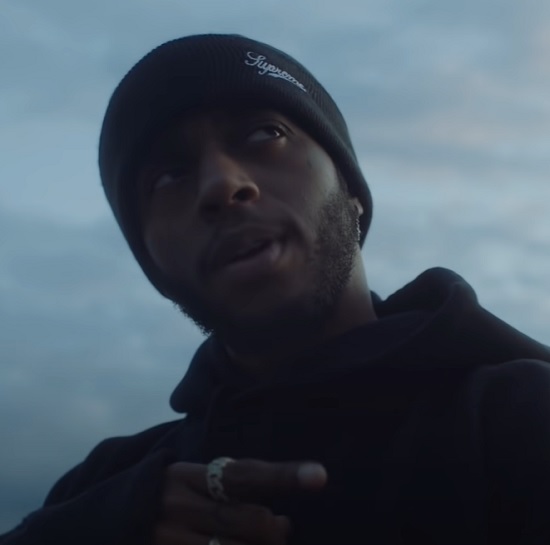 When one finds success it's easy to say that they might've forgotten where they come from. That can't be said of singer/rapper 6LACK, who always makes sure to put on for his hometown of Atlanta whenever he gets the chance. He once again showed the city that raised him some love with the release of his recent single "ATL Freestyle." Now he shows us where he's at and where he comes from with the song's video.
The JMP-directed clip begins with the artist getting ready to leave his Los Angeles crib, packing up clothes and pages containing handwritten lyrics before cruising his expensive whip to the local airport. From there we see him and his crew enjoying the finer things in life as they fly on a private jet. But just when you think this is another flashy music video about someone's come up, we then see him touch down in ATL. There we see him spending time with his baby girl and family and touring the places where he grew up as the chorus explains why he's showing us this part of his life. "Everything I been through is everything I am," he rhymes. "What the f**k you think this is? / Think I lucked up? / Still down to Earth, never stuck up."
"ATL Freestyle" looks to be the lead single off his yet-to-be-announced follow-up to 2018's East Atlanta Love Letter. Since we've gotten a visual already, we don't expect that project to remain unannounced much longer. Check out 6LACK taking us home when you press play.
-