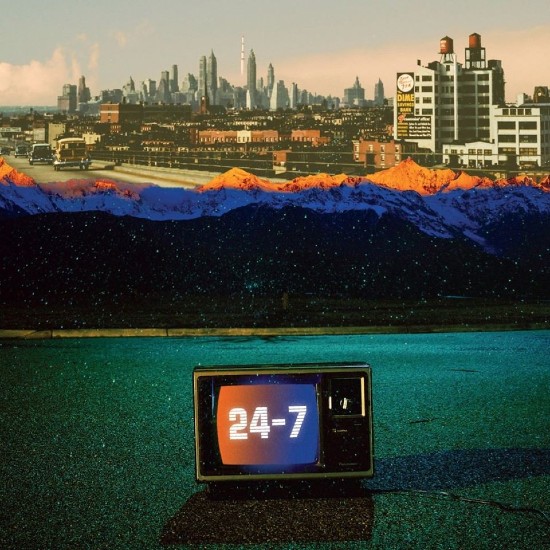 At a time when sweeping stay-at-home orders have confined couples to closer quarters than usual, many will find out what their relationships are truly made of. While some will flourish in this newly found quality time, others will find that old issues resurface and demand some sort of reconciliation. For their first single of 2020, London-based collective Nubiyan Twist tackles this sentiment on "24-7." Though the track's dreamy melody and Ego Ella May's soothing vocals seem tailor-made for romance, the lyrics instead tell the tale of a woman who has reached her limit. She details the breakdown of both her patience and her relationship, leaving her to question, "What are we fighting for?" The energy one feels when their heart has beaten them to the door is expertly captured in both the weariness of May's tone as well as the yearning of Denis Scully's saxophone solo.
This latest release serves as the third single from the 10-piece powerhouse, laying the foundation for their new album Freedom Fables due out this fall. The track follows "Portraits," which featured vocalist/flutist/composer Cherise and "If Only," featuring vocalist Ruby Wood. Both singles were released in December of last year and marked their first releases since their 2018 critically acclaimed studio album Jungle Run. As with most artists, though the COVID-19 pandemic has thrown a wrench in their plans for touring in 2020, the band seems to be making the most of it. In addition to dropping new music, they keep fans entertained by sharing footage from their 2019 live shows on social media and even gave back by jamming with a few friends to help support AKWAABA, a COVID-19 emergency fundraiser for migrant support in London. It is always good to see artists, who may be in the midst of a setback themselves, use their platform to pay it forward.
Take a listen to "24-7" by Nubiyan Twist featuring Ego Ella May, and if you're digging it as much as we are, add the track to your collection from your preferred digital platform. If the spirit moves you, there's still time to donate to the AKWAABA fund to help migrants meet basic needs during this crisis.