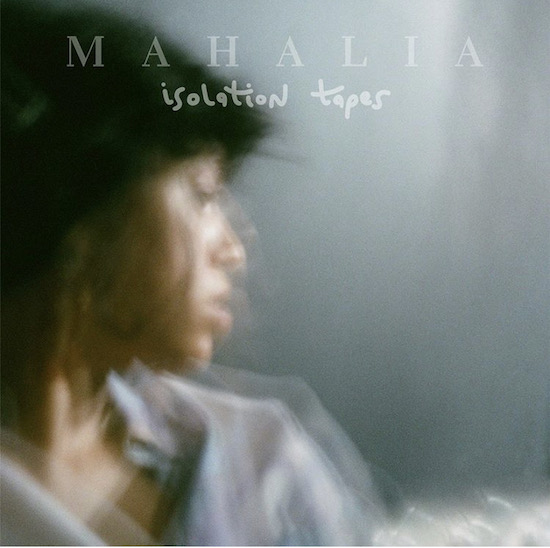 Singer Mahalia was supposed to be celebrating her 22nd birthday with a sold-out performance at the famed Brixton Academy. However, she found herself with no place to go once the show was canceled due to the ongoing COVID-19 crisis. Instead of letting that get her down, she instead decided to celebrate the occasion by gifting fans with a surprise EP, Isolation Tapes.
Released on May 1st to coincide with her born day, the three-track EP consists of previously unreleased material that she discovered while self-isolating at home. "I found songs that I'd forgotten about, listened to them and fell in love with them all over again," she reveals. She gets things started with "BRB," a midtempo joint she penned back in January while preparing to fly from Los Angeles to New Zealand that centers around her appreciation for her boo who is holding it down for her until she returns from life on the road. She rounds out the EP with the slick "Plastic Plants" and "Too Nice," which both borrow from the classic R&B sound of the late '90s/early '00s.
Despite not being able to film a video "BRB," the young Brit didn't let that stop her from dropping a video for the song. Taking to her camera's photo roll, the video is filled with outtakes from her hectic life on the road. We even see some footage of said boo sprinkled in there though she's careful not to reveal his identity.
While we're sure she would've preferred to be ringing in 22 in far grander style, her fans are surely happy to get their hands on these uncovered gems. Check out the EP on all digital streaming platforms and be sure to take in the video for "BRB" for a private look into this rising star's life.
- Advertisement -