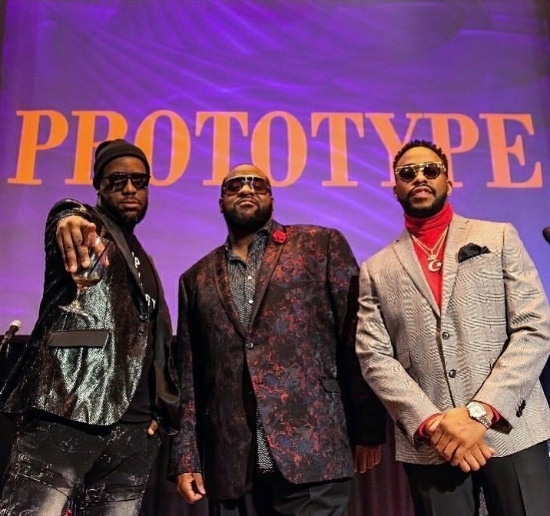 There are many things that we miss about our pre-coronavirus pandemic lives, and high on the list for us here at SoulBounce is going to see live music. We miss attending concerts, music festivals, performances, shows, recitals – basically any public gathering where there's live music played. Whereas we appreciate many of our favorite artists feeding our need online with the occasional live set, there is nothing like going to hear, see and feel the music for yourself. While we wait for the world to open back up when it's safe and not a minute too soon, Jeff Bradshaw helps us relive that live experience that we crave in the music video for his new single "Prototype" featuring Raheem DeVaughn and Robert Glasper.
The visual for their cover of Andre 3000's modern classic is billed as "The Celebration of the Ultimate Woman," and it finds Bradshaw, DeVaughn and Glasper performing for a concert venue filled with only women at the ultimate ladies night. All of the ladies in attendance are glammed up and dressed in enough red to make Johnny Gill say "My, My, My." They all attentively watch Jeff, Raheem, Glasper and the rest of the band perform the song onstage, sing along and get caught up in the rapture of the music. We know that feeling all too well and can't wait to feel it again.
Put on your red dress, and watch Jeff Bradshaw, Raheem DeVaughn and Robert Glasper get this audience full of women all hot and bothered. This cover of "Prototype" will find a home on Bradshaw's upcoming new album Stronger scheduled to drop right in time for summer in June.