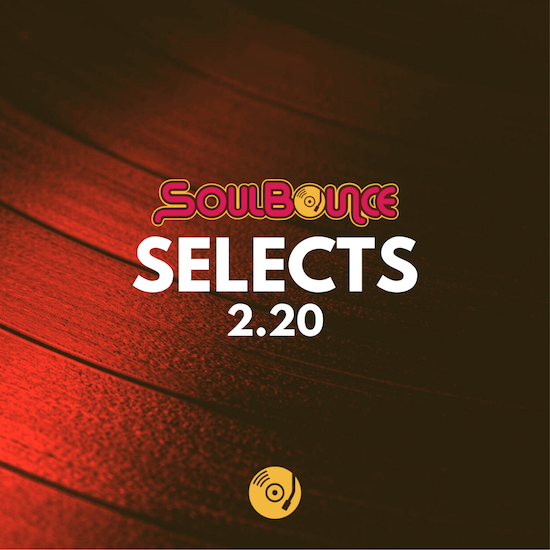 Last month we introduced our new SoulBounce Selects playlists with SoulBounce Selects: 1.20, a playlist featuring much of the music that we covered and rocked to as we kicked off this new year and decade. With February 2020 in the books, SoulBounce Selects: 2.20 is now available for your listening pleasure with over 100 songs curated from all the music that dropped during Black History Month. We tirelessly combed through all of the singles, EPs, mixtapes and albums that were released in February to pull together a dope selection of music that sounds just like SoulBounce.
Press play on the SoulBounce Selects: 2.20 playlist and turn up, turn down and/or turn loose to various artists across genres such as Snoh Aalegra, Terrace Martin, Vivian Green, D Smoke, Osunlade and The Hamiltones. This playlist has got every musical mood covered from R&B to neo-soul, hip-hop to soulful house and everything in between. R&B artists from the '80s and '90s stepped up to make their mark in February with Dru Hill, Force M.D.'s, JoJo Hailey and Jody Watley all earning a spot in heavy rotation alongside Bounce-Worthy new jacks making waves like Isabelle Brown, Angela Muñoz, Tom Bailey and Micah Robinson.
Enjoy this definitive collection of selections from a soulful February with almost 7 hours worth of music for you to get lost in. Subscribe to SoulBounce Selects: 2.20 on Spotify and follow SoulBounce on Spotify as well to keep up with upcoming playlist drops, too.