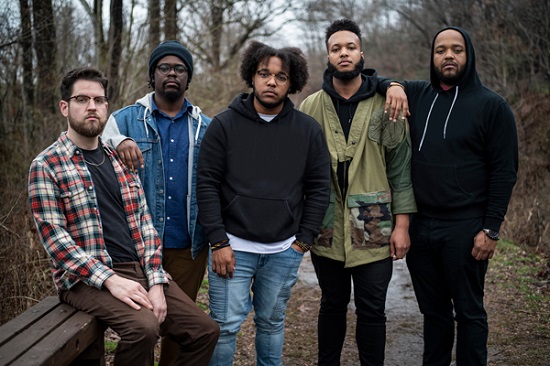 Calling all underground hip-hop heads, backpackers and crate diggers! Richmond, Virginia-based band Butcher Brown has some not-so-new flavor for your ears that is sure to send you back to the genre's golden era. For their latest single "Tidal Wave," the gifted quintet composed of Marcus Tenney, Morgan Burrs, Corey Fonville, Andrew Randazzo and DJ Harrison, create a modern fusion of Black Moon's 1993 classic "Who Got The Props?" and its original Ronnie Laws' sample. Lovers of both the old and new school, jazz enthusiasts and hip-hop purists alike will gravitate to the authenticity of the track and its skillful delivery in paying homage to the culture.
Recorded during a 10-day-block of innovative immersion back in October, they say both the sample and the original remind them of their childhood and the music their parents would play. In a statement they note, "We hope it takes you back for that same moment we had and then pushes you forward again," which describes the vibe of the track perfectly. Listeners will absolutely think back to when they first saw Buckshot Shorty and his crew energetically perform their legendary track in the concrete streets of Brooklyn donned in hoodies, nylon sweats and backpacks. However, even those who weren't quite into the Bucktown bandits back then will appreciate Butcher Brown for staying true to the roots of the original.
While there is no word about an album yet, rest assured that one is in the works and on the way. In the meantime, add "Tidal Wave" to your music collection from your favorite digital platform. SoulBouncers across the pond can peep their tour dates on their website and make plans to catch them live on their European tour, which kicks off March 27th in Tourcoing, France.