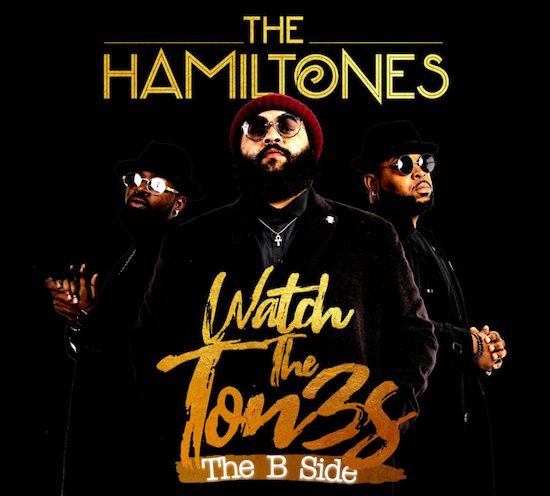 After waiting what felt like forever for the release of their highly-anticipated debut EP Watch The Ton3s in 2019, fans may have thought it'd be some time before they'd be treated to more new music from The Hamiltones. However, it seems the creative juices continued to flow during the recording of their debut and the result is Watch The Ton3s: The B Side, currently available on all digital streaming platforms.
As with most Valentine's Day releases, love and all of its intricacies take center stage over the course of the EP's six tracks. Songs like "Serious" and "Obvious Chemistry" highlight taking things to the next level as J. Vito, Tony Lelo and 2E  utilize their soulful harmonies to get their point across. Meanwhile, "Never Gonna Let Go" is an upbeat declaration of staying in it for the long haul even when the going gets tough, while "Workin Hard" focuses on the sacrifices made to provide for loved ones. "I think this project is another dimension of us," 2E explained about the EP. "On The B Side, we approached our audience differently from a sonic point of view. A different style, same ole soul."
Even with a new project out, the trio isn't quite finished working their debut as indicated with the recent release of the music video for "Gotta Be Loving Me," which was featured on last year's release. The video pays homage to the exciting time The Hamiltones have been experiencing recently, showcasing footage from the guys' busy touring schedule, including appearances at ESSENCE Festival, in addition, to interview and performance footage. Retired NFL player-turned-social media star Spice Adams, Eric Roberson, PJ Morton and Anthony Hamilton all make appearances in the star-studded clip. Get into this fun look back at the year The Hamiltones have been having and be sure to support by streaming Watch the Ton3s: The B Side below or purchasing a copy via major digital outlets.