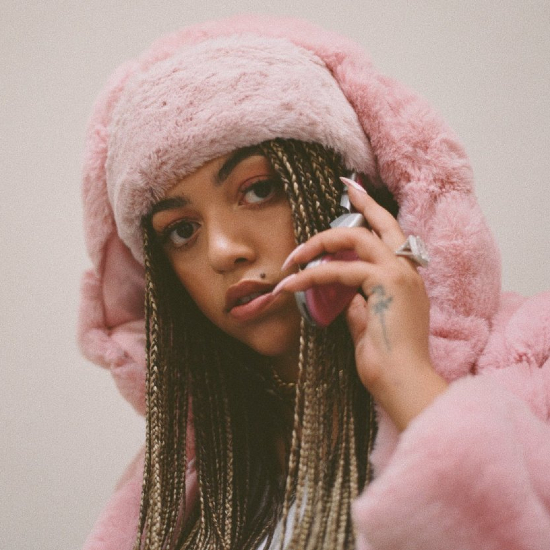 Oh! Boy! Mahalia's latest single "What You Did" featuring fellow British bombshell Ellai Mai has been heating up charts in her home across the pond and here in the States. Now the singer has invited rapper Cam'Ron, who popularized the sped-up sample of Rose Royce's "I'm Going Down" on his song "Oh Boy," to add his two cents to the break-up anthem. Just like when the Diplomats leader blessed Mariah Carey when she sampled the track for her song "Boy (I Need You)," Cam comes through with a few bars that make the already hot single pop like some Crisco.
The "What You Did" remix remains largely the same as the original except for the addition of two new bookend verses from Cam. The two once again are confronting their man about his indiscretions. Meanwhile, the "Hey Ma" rapper delivers a spoken word verse where he warns Mahalia not to trust her friends and that she needs to trust him, rhyming: "I believe in us / This leaving stuff / You need to hush/ Tell them hoes they teeth they need to brush / Bye, keep in touch." On his second verse, he continues copping pleas and pleading for Mahalia to sit her fine self down and not break up their happy home.
Hit play below to listen to the new remix and let us know if you're feeling Cam'Ron's pleas on Mahalia and Ella Mai's track or if it's negro please to his inclusion on the song.