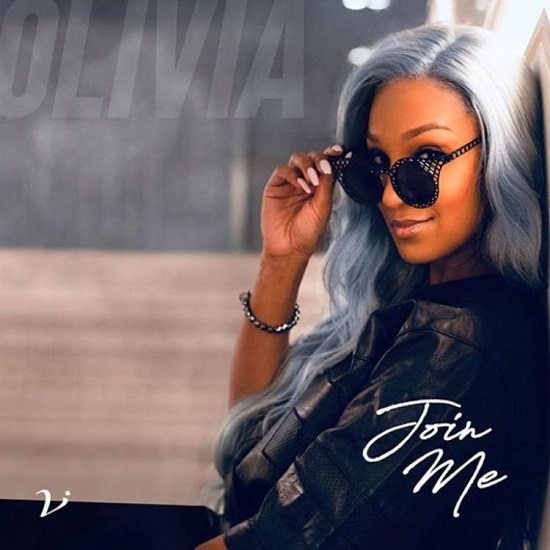 Before she joined VH1's Love & Hip Hop franchise, Olivia was probably best known for her 2001 single "Bizounce" — her only hit as a solo artist. Since then, she's made a few moves here and there (including signing to 50 Cent's G-Unit label, joining the L&HH cast and dropping a single or two). But it seemed that she would never reach the heights she once saw from her debut track. Now, with the singer resurfacing on the reality show that kept her star shining just a little longer, she's decided to try the music thing once again with new single "Join Me."
Unfortunately, "Join Me" isn't really anything to write home about. Producer HighVolume lays down a generic trap&B beat for Olivia to sing over and she does just that...kinda. For some odd reason she adapts a weird talk-sing-rap cadence that only draws attention to the song's clunky lyrics. As bass booms along with rapid fire programmed drums, she offers groaners like "I'm not 'luminati / But these n****s wanna join me." When she's not making us roll our eyes, she's stringing together words like "gang gang" and "wavy" as if she's putting the song together via trap Mad-Libs. It all just comes off as inauthentic and, worse, kind of boring.
"Join Me" is the first we're hearing from an upcoming EP that Olivia has been working on. Here's hoping that the rest of the set's tracks turn out better than this one.