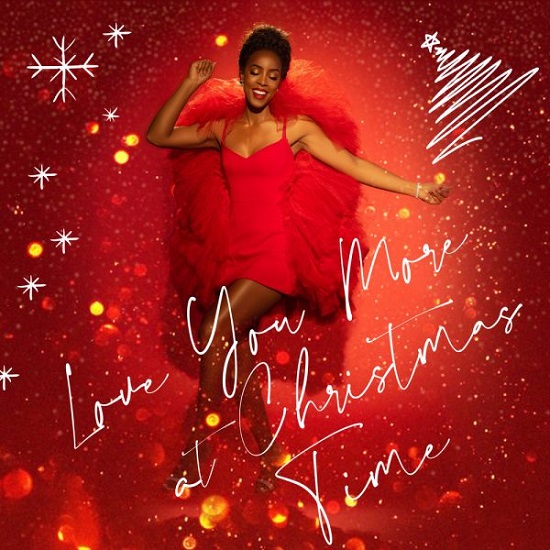 Thanksgiving hasn't even happened yet but, wouldn't you know it, it's already Christmas time. One person who is already in the holiday spirit is child of destiny Kelly Rowland. The singer/actress stars in (and produced — work it, Ms. Kelly) Lifetime's upcoming Christmas flick Merry Liddle Christmas. Like all holiday flicks around this time, the film will focus on Kelly finding love during the holiday season. That's why Kelly has also contributed an original song, "Love You More At Christmas Time."
The track has everything you'd expect from a Christmas song. Sleigh bells ring, snow and hot cocoa are mentioned, as is mistletoe and sitting with your boo by the fireside. However traditional the lyrics are, Kelly makes sure to keep things modern thanks to the slick R&B production. Guitar leads the way on the song, with warm bass, handclaps and finger snaps ushering in the soul of the season. Meanwhile, Kelly keeps things cozy with a mostly subdued vocal as the lyrics paint a vivid picture of holiday love.
"Love You More At Christmas Time" also marks another special moment for Kelly Rowland as it's the first release from her own KTR Records. Looks like our girl Kelly is using the holiday season to set up a bossy 2020. Who knows, maybe she'll even expand on her last EP, The Kelly Rowland Edition. Listen to her latest below and look for her star turn in Merry Liddle Christmas when the film airs on Lifetime on November 30th.