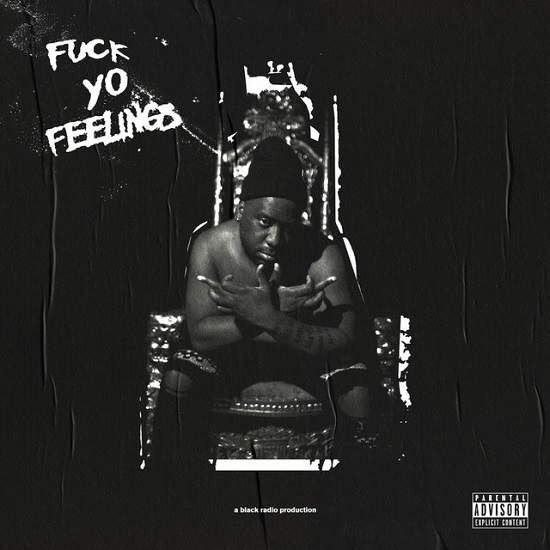 It's safe to say that Robert Glasper — who recently kicked off another month-long residency at NYC staple Blue Note — is a ridiculous human being. He's ridiculously talented, ridiculously creative, ridiculously innovative and he's earned a ridiculous amount of respect among his industry peers. All those factors are present (along with his ridiculous sense of humor) on his latest project — and first-ever mixtape — F**k Yo Feelings.
He's gathered an impressive list of guests for the effort. Famed pianist Herbie Hancock appears on several tracks (including piano duet "Trade In Bars Yo") and we get appearances from Yasiin Bey, Andra Day, Muhsinah, Bridget Kelly, Bilal, Rapsody and a host of others across the mixtapes 19 tracks. Robert is also getting even more experimental, at times giving us straight-forward jazz cuts and others bringing a jazz/hip-hop/R&B fusion sound that propels the set beyond what we've come to expect from one of his releases. While each track is pretty dope, we must say that it's the set's title track that takes the cake. Robert supplies an ethereal groove for the song that teeters between jazz and R&B almost carelessly. YEBBA, meanwhile, floats in like a ghost with eerie harmonies before blessing the mic with yet another impressive vocal performance. Speaking of vocal performances, Robert also takes some time on the mic himself — and no we don't mean the "rap" he gives at the end of the intro. He treats us to his singing voice (aided by just a hint of Auto-Tune) on the romantic number "I Want You," proving that he can give us more than chords, keys and jokes.
F**k Yo Feelings shows Robert Glasper once again flexing his creative muscles to expand what we think music can and should be. After you give the mixtape a listen, we're sure you'll feel a way about it, too.
Robert Glasper F**k Yo Feelings [Amazon][Apple Music][Google Play]