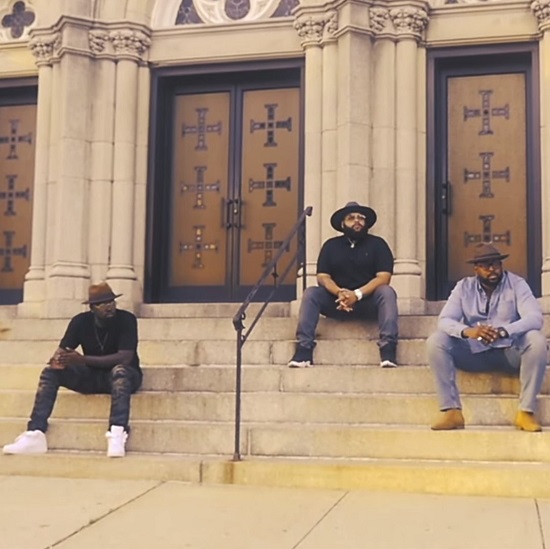 This past June, The Hamiltones successfully transitioned from the background to center stage with their debut EP Watch The Ton3s. J. Vito, Tony Lelo and 2E came through with that "good, good" R&B and blessed our ears with a soulful collection focused on love. And though it's been a busy summer for the GRAMMY-nominated trio – touring and lending vocals to folks like PJ Morton and Snoop Dogg – they took some time to create visuals for their latest single "Best Friend."
Vito revealed the inspiration behind the song via press release, "When I think about the song 'Best Friend,' I think of a gangsta hard brotha crying out to his woman. When I ain't got nothin', you still got me and I love you. This that real G's get lonely vibe." But don't expect to see tears flowing throughout the video.
Helmed by The Last American B-Boy, the clip is a celebration of #BlackLove as we watch a young couple live, laugh and love on each other. The Hamiltones, meanwhile, are sitting on the steps of a church, doing what they do best – stone-cold sangin'. The church setting is fitting, not just because of the song's Southern/Traditional Gospel undertones (think Mighty Clouds of Joy, Dixie Hummingbirds, Five Blind Boys of Alabama, etc.) but also because it appears the happy sweethearts are ready for holy matrimony.
Peep the video for "Best Friend" right here, and make plans to see The Hamiltones perform live during their remaining 2019 tour dates.