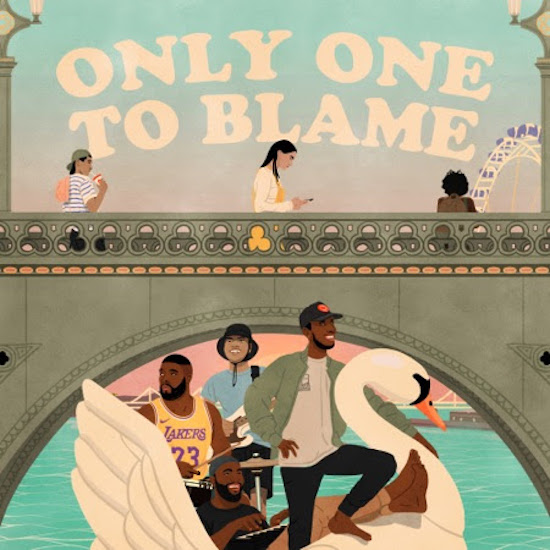 Bounce-Worthy singer/songwriter/producer Samm Henshaw is out to make 2019 his year. After releasing two singles – "The World is Mine" and "Church" featuring EARTHGANG – earlier this year to rave reviews, the UK crooner returns with a third single, "Only One To Blame." The soulful track is punctuated with vibrant horns and Henshaw's rich vocals as he recounts his regretful behavior in a past relationship. He accepts full responsibility and vows to reclaim lost love singing, "Don't know why it took so long to realize/ Hard to say I love you when I tell you lies / I got all these demons on my brain / And I know I'm the only one to blame."
For the accompanying visual Henshaw opted for an animated Mason London creation. The creative capture features Samm and his band aboard a swan-shaped boat cruising along the River Thames. We spot a few London landmarks, as well as other scenes one is bound see on such a voyage, including daring skateboarders and tourists with their selfie sticks. Brilliant in its simplicity, the visual evokes a calming effect while the viewer is serenaded by Henshaw and his crew.
Listen to and watch Samm Henshaw's "Only One to Blame" below, and be sure to add the track to your collection from your favorite digital platform. After being named as "One to Watch" by Spotify, Teen Vogue, Google, GQ and others, and marking his territory stateside with a string of well-received showcases across the U.S. earlier this summer, Samm might be priming fans for the release of a full project. While there's no word on when or even if we can expect such a project, it's safe to say that fans all over the world are virtually touching and agreeing to make a full album a reality.