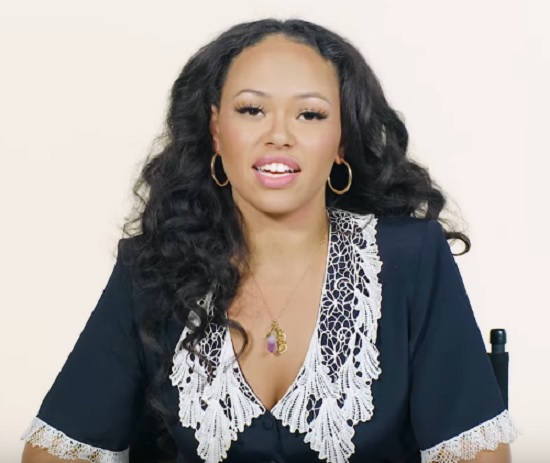 We really missed our girl Elle Varner. The talented singer-songwriter took a lengthy hiatus after blessing us with her debut Perfectly Imperfect thanks to a few industry setbacks. However, the star is back with her EP Ellevation and making us remember why we fell in love with her in the first place. That also means that she's on the promo trail, which is why she sat down with the folks at ELLE to play their ever-popular game of "Song Association."
Of the R&B pack, so far Ciara still reigns supreme with an impressive score of 15/15. Elle gives her a run for her money, though, with an extensive and diverse selection of songs that she calls upon when given certain words. This includes a few of her own songs like "Only Wanna Give It To You," "Oh What A Night," "Welcome Home" and "Casanova." When she's not relying on her own catalog, she's paying homage to TLC, Mary J. Blige, Sade, Miguel, Lupe Fiasco, Clipse and Faith Evans. Of the more surprising selections was her choosing Jack Jones' 1963 single "Wives And Lovers" when given the word "time."
With such a diverse list of song choices, does she match Ciara's prowess? Well, you're going to have to watch Elle Varner doing the damn thing to find out. Peep the songstress in action below.