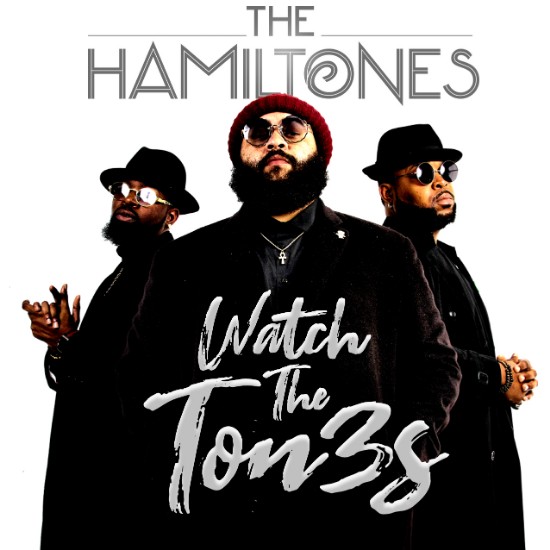 We know it's June and summer is around the corner, but GRAMMY nominees The Hamiltones have us feeling like a kid on Christmas morning. After years of providing background vocals for Anthony Hamilton and hooking us with musical bait, J. Vito, Tony Lelo and 2E have finally rewarded us with their official debut project, the EP Watch The Ton3s.
When you consider their collaborations with artists like PJ Morton, Jonathan McReynolds and Tori Kelly, plus their unique, viral covers of everyone from Drake to Lil Nas X, these sangin' brothas have proved that there isn't a genre that they can't handle. However, this particular project is the very reason we know #RnBLives. As 2E says, "We can switch up every now and then, but this is a soul/R&B EP -- feel-good music." And he's not wrong.
Although we've already heard (and memorized) half of the 6-track EP, it doesn't diminish our excitement for Watch The Ton3s in any way. In fact, hearing previous singles – "MCBYL (Money Can't Buy You Love)" featuring Ricco Barrino, "PIECES" and the "MCBYL (Remix)" with fire verses from our boy Phonte – packaged with three brand new tracks, creates a compelling, love-themed narrative and allows us to appreciate them with fresh perspective.
"ALONE" is a contemplative ballad about self-love, acceptance and growth. Meanwhile, organ-heavy "Best Friend" is a sultry, slow-burning groove steeped in retro soul and blues. Uptempo "Gotta Be Lovin' Me," previously leaked as an acoustic tune, is a sunny jam perfect for any summertime playlist. Loaded with heavenly harmonies, carefully crafted lyrics and live instrumentation that hark back to a time when you didn't just listen to music, you felt it, Watch The Ton3s is a fitting premiere for this talented trio.
Stream the album below and support The Hamiltones by purchasing a copy via all major digital outlets.
- Advertisement -