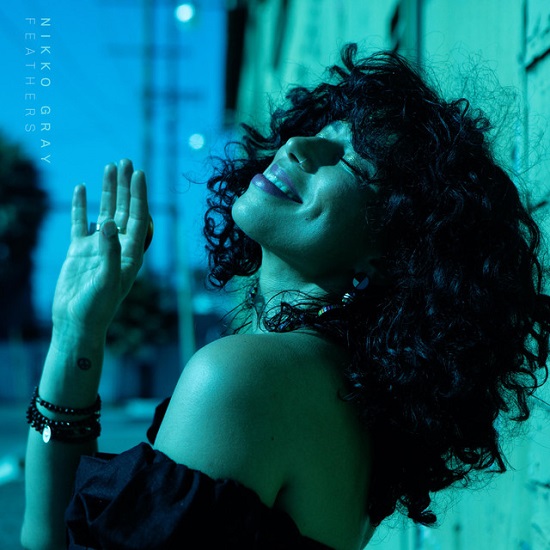 When we here at SoulBounce discuss putting out APBs for artists who seem to be missing in action, many names come up. One name we can finally remove from the list, though, is Nikko Gray. The singer/songwriter has been missing in action for quite some time, last popping up four years ago with her single "Reserve" and guesting on Def Sound's Neon. Summer.  before that. She's finally stepping back out into the spotlight after some time away, though, and she's doing so with her delightful new single "Feathers."
"Feathers" is a laid-back and sexy groove that's arriving at the perfect time of year. Swarvy laces Nikko with dope production that hints a bit at old-school funk but still keeps the futuristic scope that Nikko's previous work hinted at thanks to his heavy use of synths. At the center of all of that is Nikko's voice, it's slightly smoky quality sounding just as good as the last time we heard her four years ago. The Bounce-Worthy alum sings about a love that reminds her of the way feathers feel and has her in the mood for making love. She waxes poetic about feathers and love throughout the track and even manages to reference Mary Jane Girls' "All Night Long" while making it all seem so effortless and, well, light as a feather blowing in the wind.
While we're not sure what this track might signify as far as Nikko Gray's future is concerned, we're just glad to have her and her talent back with us. Fall in love with Nikko all over again when you give "Feathers" a spin.