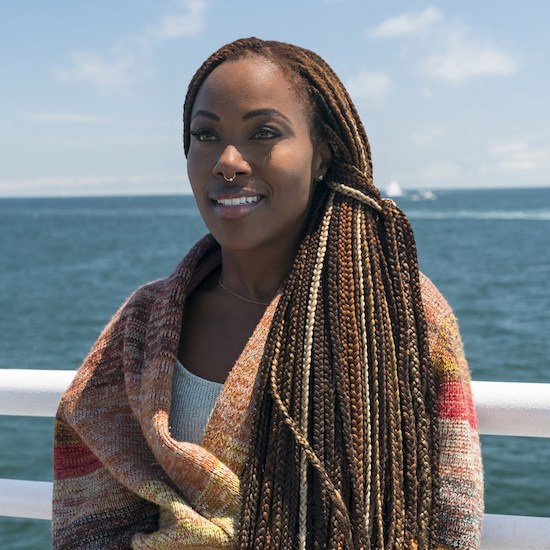 It seems that the more things change, the more they stay the same for Nola Darling in the newly-released official trailer for season two of Spike Lee's She's Gotta Have It series.
While it looks like Nola, played to perfection by the stunning DeWanda Wise, has finally gotten rid of the dead weight she was carrying around in the romantic department last season. In fact, the short clip reveals that instead of having to choose between Jamie (Lyriq Bent), Greer Childs (Cleo Anthony) and Mars Blackmon (Anthony Ramos), she's now trying to make a go for it with single mother Opal (Ilfenesh Hadera). However, it is clear in the trailer that in true Nola fashion, she may have led with her feelings and not her head as she realizes the challenges for a carefree soul such as herself to fit into the structured life that Opal has built for her herself and her daughter. Along the way, she is still trying to navigate her career as a "broke artist" (Opal's words, not ours) while still balancing her friendships with friends Clorinda (Margot Bingham), Shemeeka (Chyna Layne) and Mars, as they embark on another summer in the city.
Though Jamie does not appear in the trailer and Greer is only seen briefly, the season's official description hints at the possibility that the men haven't walked out of Nola's life altogether stating, "Her journey of self-discovery helps transform the lives of those around her, including friend and sometimes lover Mars Blackmon, who sets out to pursue his true passion of music as well as her inner circle of Opal, Greer Childs, Jamie Overstreet , Clorinda Bradford, Shemekka Epps and Winnie Win (Fat Joe)."
Nola's complicated situationships and refusal to give up on her art are clearly the makings of what will surely be a long, hot Brooklyn summer. As with the first season, the music will play as integral a role as Lee's directorial in bringing the characters to life. The trailer is bookended by Sister Zock's "You Should Know That" and Morgan James' "You Thought Not."
Luckily, we won't have to wait too much longer to find out how it all plays out since the season premieres May 24th on Netflix. So clear your calendars and schedule your Memorial Day cookouts accordingly because, from the looks of it, this new season will be well-worth the wait.
- Advertisement -