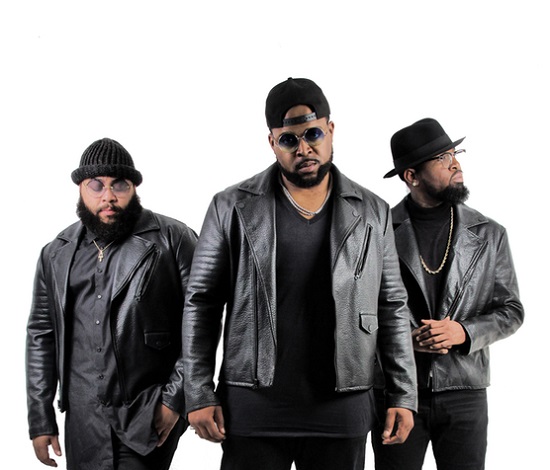 They've been making a name for themselves for quite some time (and they even gave us a new theme song). Now it looks like The Hamiltones are finally ready to step out to the front of the stage. The sangin' trio is getting ready to release their debut EP Watch The Ton3s next month. As they prepare to bring their first musical vision (that's not a Christmas release) to fruition, they give us a preview of what's to come with the release of the project's lead single and video "Pieces."
"Pieces" is just what you'd expect from the crooners. The fellas sing to a contemporary R&B groove as they make the case for their lady to stay. The trio lay their harmonies over airy synths and deliberate, pulsing bass and drums. "Baby, tell me what I gotta do to keep you / We both said that we would never go," they sing on the track. "You never know how much I really need you / So baby, please don't walk out that door / It'd break me to pieces." As they are wont to do, the fellas make us feel every bit of the song's emotion. They reinforce that feeling in the song's video, directed by Everyday LaVan. It captures the guys looking their dapper best among several sets. Meanwhile, the lady they're singing to is sipping wine and packing her bags. While The Hamiltones singing sweet nothings in our ears would be more than enough to get us to work things out, the closing of the clip implies that this particular woman is fed up and love most definitely don't live there anymore. Despite the sad outcome, though, the video and single are pretty good introductions to what's in store.
You can check out both a stream of "Pieces" and the video below as well as get your own copy of the track from your  digital retailer of choice. Watch The Ton3s, which features five original tracks and a remix featuring Phonte, is set to arrive in stores on June 7th and can be pre-ordered right now on iTunes.