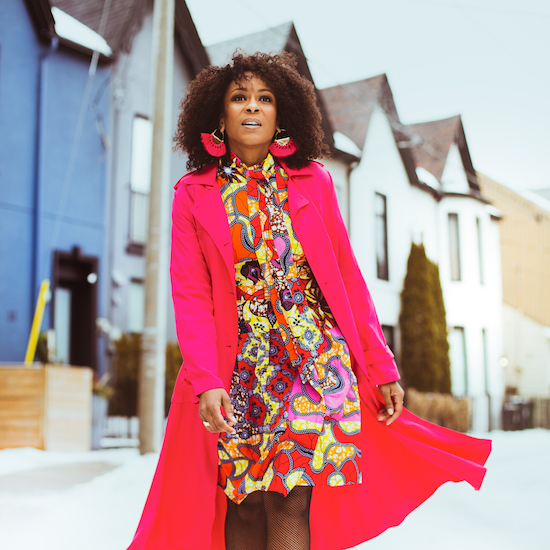 When we were first introduced to Tanika Charles in 2017, she was on the verge of releasing her debut album, Soul Run, and exploded into our world with the soulful jam "Sweet Memories." Since that time, the Toronto-based singer's career has gone all the way up with critical acclaim and extensive tours throughout North America and Europe supporting artists such as Lauryn Hill, Hiatus Kaiyote and Mayer Hawthorne. Now she's prepping for the release of her sophomore set, The Gumption, in May, and she returns to SoulBounce for the world premiere of her new single "Since You Been Gone."
As the title suggests, "Since You Been Gone" is about a relationship that is no more, but, don't get it twisted, it's not another sad love song. Instead, Tanika is doing just fine and actually quite happy since breaking up with the man whom she croons to over a soul-drenched bed of bass, guitar, organ and live drums. She may sing, "Ain't the same since you been gone," on the chorus, but it's to let him know that she's a new woman with a new attitude with no room in her new life for his old tricks. In case there was any confusion whatsoever, Tanika breaks it all the way down on the outro. "Life is good since you been gone / My life is better since you been gone / I'm so happy that you're gone / Ohh, life is good, life is good," she sings while she details all the ways that she's living her best life – without him! – in the background.
"This song began as a lament and transformed into the exact opposite. I think the music was a big part of that direction," Tanika shared with us about the creation of the track. "Sure things are going to be a lot different after a separation. But it really, really is for the best a lot of times. It's good to see yourself in that new light."
Tanika Charles is ready to bare and share her soul on her new album The Gumption, and, from the sound of "Since You Been Gone," she is on the right track and will find herself in heavy rotation. The Gumption will be released on Record Kicks on May 10th.