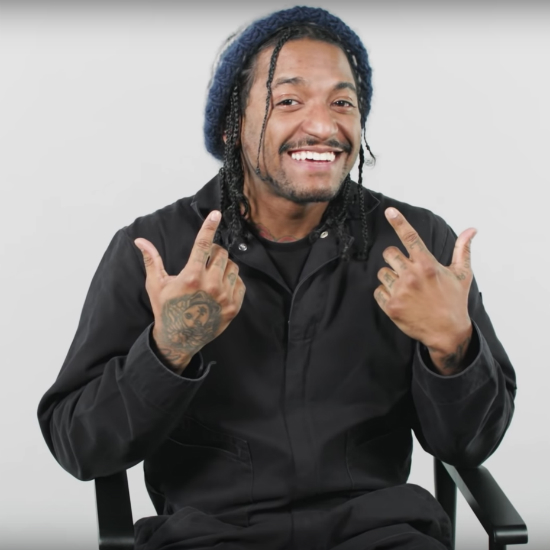 ELLE's "Song Association" game is the wave, and this week the fashion mag welcomed another member of The Millennium Tour into the hot seat: Lloyd. Last week, both B2K and Mario popped up in the ELLE studios to try their hand and jog their musical memory banks. Following those fellas is Lloyd who has his eyes set on the top spot, coming for H.E.R.'s perfect score and the Burger King crown. But, did the "Pillow" singer usurp her thrown or simply settle for being an R&B prince?
Spoiler alert: he doesn't get a perfect score. In fact, our boy bombs on the very first word, "sleep." Considering his own catalog of songs, along with all the baby-making music in R&B, we can't believe old boy got caught slipping – or sleeping – like that. He redeemed himself on the next word, "ready," singing a song by his old R&B group, N-Toon. He followed that by singing "Kiss Me Thru The Phone" by Soulja Boy Tellem and Sammie. Over the course of the game, he also sang his own hit "You" featuring Lil Wayne, a very soulful (and thankfully not creepy) version of The Luniz "I Got 5 On It," Michael Kiwanuka's "Home," Ashanti's "Rock Wit U" and "I Miss You" by Klymaxx, giving a shout out to Joyce Irby.
While Lloyd didn't join H.E.R. or B2K at the top of the leaderboard, he did provide a nice medley of songs that kept it real ATL, along with a few classics and hits from friends and family. He blamed his sketchy performance on having a lot going on in his head, but he vowed he'll be back to claim the top spot. We shall see, but watch the video and play along to see if you can get a better score in this round of "Song Association."