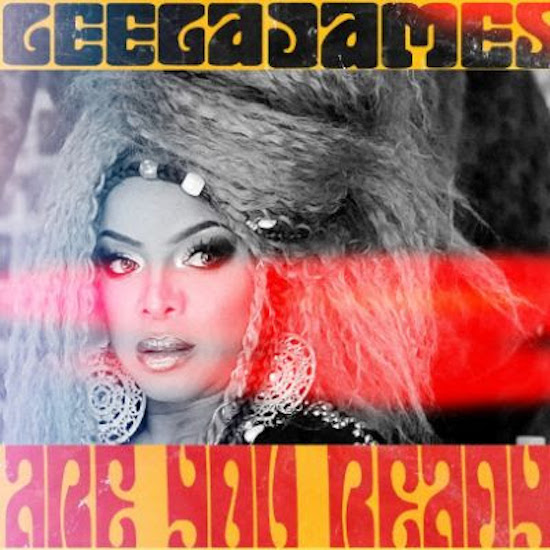 Leela James literally rocked our worlds last month with the announcement of her new collaboration with The Truth Band and the release of their smoking single "That Woman" and its music video. The rock 'n' soul jam was a defiant sound and declaration from James and served as the perfect introduction to the collective's debut EP, Are You Ready?, which dropped on Friday, April 12th. Now the sassy singer is preparing to really rock out on the Are You Ready? Tour.
Leela James has plans to heat up the summer on the Are You Ready? Tour. Starting on June 21st, the concert tour will begin in Covington, Kentucky and from there hit cities large and small such as Cleveland, Chicago, Nashville, Baton Rouge, Clearwater, Savannah, Durham and New York City. This trip will take Leela to 19 cities in total and wrap on July 18th with a show in Glenside, Pennsylvania.
On the Are You Ready? Tour you can expect Leela to pull from her catalog and break attendees off with joints like "Music," "Fall For You" and "Don't Want You Back." In addition to her classics, concertgoers will, of course, get to hear her new music with The Truth Band from their Are You Ready? EP. The six-song project featuring Jairus "JMo" Mozee on guitar, Eric Ingram on bass and David "Dae-Dae" Haddo on drums is a tasty gumbo of rock, soul, blues and funk anchored by Leela's ever-stunning vocals.
Are You Ready? is available on iTunes, Google Play and most DSPs, including Spotify. Tickets for the Are You Ready? Tour go on sale on Friday, April 26th at 10 am local time. So check for your city on the list below and get ready for a concert tour to remember.
Leela James Are You Ready? Tour dates:
Jun-21 - Covington, KY - Madison Theater
Jun-22 - Indianapolis, IN - The Vogue
Jun-24 - Cleveland, OH - House of Blues
Jun-25 - Chicago, IL - Thalia Hall
Jun-26 - Nashville, TN - Marathon Music Works
Jun-28 - Memphis, TN - Minglewood Hall
Jun-30 - Birmingham, AL - Saturn
Jul-2 - Baton Rouge, LA - Varsity Theatre
Jul-3 - Mobile, AL - Soul Kitchen
Jul-5 - Ponte Vedra Beach, FL - Ponte Vedra Concert Hall
Jul-6 - Clearwater, FL - Capitol Theatre
Jul-7 - Ft. Lauderdale, FL - Broward Center for Perf. Arts - Amaturo Theatre
Jul-8 - Orlando, FL - Plaza Live
Jul-10 - Savannah, GA - Victory North
Jul-12 - Atlanta, GA - Atlanta Symphony Hall
Jul-13 - Columbia, SC - The Senate
Jul-15 - Durham, NC - Carolina Theatre
Jul-17 - New York, NY - Webster Hall
Jul-18 - Glenside, PA - Keswick Theatre

- Advertisement -