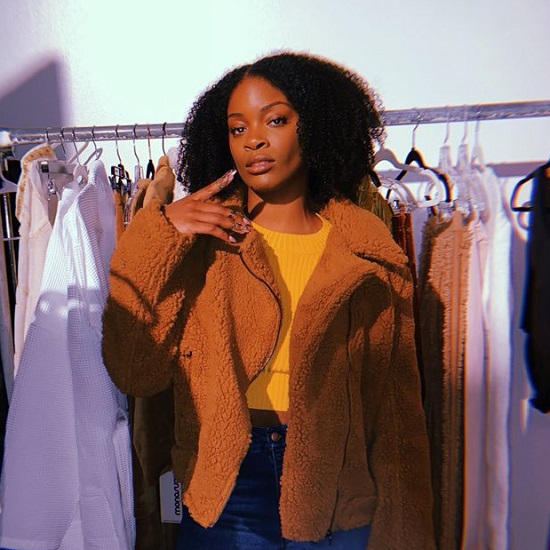 Well, it's about time! After teasing us with single after single, Ari Lennox is finally putting the finishing touches on her debut album Shea Butter Baby as she prepares to release it next month. To prepare us for what's to come, she's giving us a sexy, sensual teaser with the super sensual track "Up Late."
"Up Late" oozes sexuality from the opening notes. Keys, sax (which happens to be courtesy of Masego), bass and drums melt into a smooth, jazzy groove steeped in quiet storm sensibilities. It's the perfect mood setter for Ari, who wastes no time cooing her way onto the track before saying exactly what's on her mind as we settle into her late-night vibe. Despite the late hour and her daily commute to work on the horizon, Ari's thinking about things of a more carnal nature. "On all night / Quarter five / I be insane if I let you hit," she sings at the track's beginning. "I need you / Should be here / For my regretful morning." Feigned reluctance aside, she manages to infuse the song with her yearning quite effortlessly, making this one the perfect addition to your GTD playlists.
"Up Late" can be found alongside previous singles "Whipped Cream" and the title track when Shea Butter Baby arrives in stores on May 7th. The album is currently available for pre-order and you can catch both the album cover and tracklist after you listen to Ari Lennox's newest single below.
Ari Lennox Shea Butter Baby tracklist:
1. "Chicago Boy"
2. "BMO"
3. "Broke" feat. J.I.D.
4. "Up Late"
5. "Shea Butter Baby" feat. J. Cole
6. "Speak to Me"
7. "New Apartment"
8. "Facetime"
9. "Pop"
10. "I Been"
11. "Whipped Cream"
12. "Static"

- Advertisement -