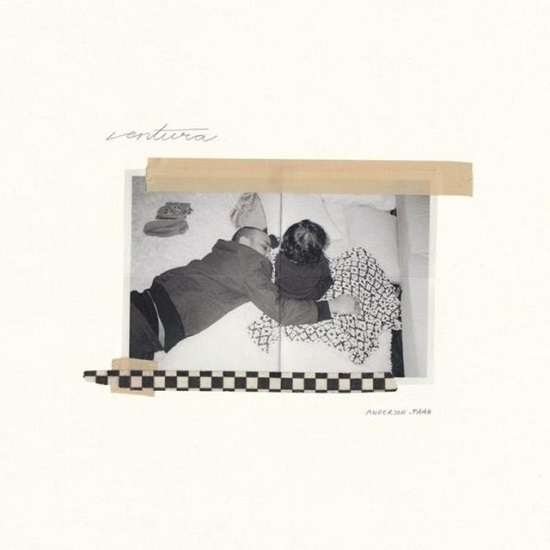 A little under six months ago, Anderson .Paak took us on another tour of California with the release of his highly anticipated album Oxnard. However, despite having its share of jams, it wasn't exactly the smooth ride we were expecting after cruising along with Malibu. But AP wasn't done with us just yet, it seems, as he's fired up the coupe once again to take on us on another new journey with the just released Ventura.
Where Oxnard seemed to focus almost entirely on his hip-hop persona (perhaps due to Dr. Dre's heavy hand in production), Ventura is a nearly all-soul affair from the first note. This musical setting seems to inspire him to experiment a little more. The arrangements on songs like lead single "King James" seem far more expansive and incorporate elements of jazz and funk into the mix. He's even more free on his choice of featured guests, tapping everyone from Brandy, Lalah Hathaway, Andre 3000, Smokey Robinson and the late Nate Dogg to add a little flavor without overpowering AP's original recipe. That means that more than a few big names are relegated to a few doo-wop-pop-pops in the background. While that may cause some to wonder why even include them as features, it shows that Anderson knows a little something about how to craft a complete project and utilize voices other than his own to achieve his musical vision.
And just because Ventura is in the same sonic vein as Malibu doesn't mean that AP isn't changing things up. He steps into Pharrell's space-age vibe on "Twilight" and channels his inner '70s soul man on tracks like "Make It Better" and even adds some interesting, unanticipated flavor to songs like "Winners Circle" and "Reachin' 2 Much" thanks to his ear for slight details that flesh out the feel and groove of each song.
If Oxnard left you wanting a little more for Andy, Ventura definitely fills in the gaps and then some. But, if you want a smooth, soulful ride that captures both the sounds of the past and the momentum of the future, it's got that, too. Basically, this is Cheeky Andy at his R&B best as he reminds us why we came to love him in the first place.
Anderson .Paak Ventura [Amazon][iTunes][Google Play]
- Advertisement -