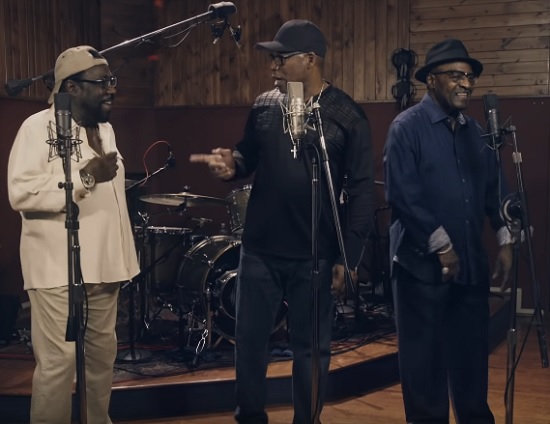 Say it ain't so! All good things must come to an end, and it looks like legendary soul group The O'Jays have reached the end of their journey. But before they sign off, they're giving us one more chance to share in their legacy with their swan song album The Last Word and the video for their latest single "Stand Up (Show Love)."
"Stand Up (Show Love)" — which was co-produced by fellow soul legend Betty Wright —  is a return to form for the fellas. They once again combine their soulful vocals with a socially conscious message, this time encouraging us to stand up against divisive forces in the world. The message is communicated over a bluesy, piano-led groove that's sure to connect with tried and true fans of the trio. They build the fan connection further by taking things back to basics for the song's video, showing the group working their magic in the studio. We not only see the camaraderie between the three brothers in music, but the conviction and that they and those around them put into the song.
"'Stand Up (Show Love)' is our response to what we see happening in the world today as well as the ignorance and hatred we feel is coming from the Trump administration," O'Jays frontman Eddie Levert told Billboard. "It is a great example of what The O'Jays are all about, message music that makes you think while you dance. With this video we wanted to invite people into the studio with us and get them excited to stand up, to take action."
You can watch the video right here. Look out for The Last Word from The O'Jays to arrive on April 19th via S-Curve Records.