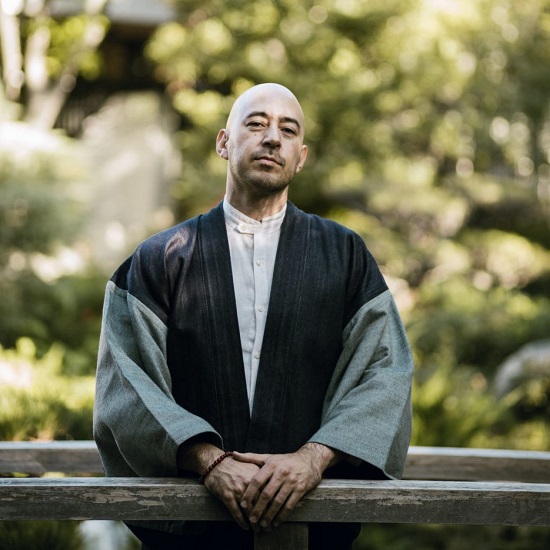 Last month, masterful Kiwi musician/composer/producer Mark de Clive-Lowe took us on the first leg of a musical journey to explore his Japanese roots with the aptly titled project, Heritage. Tracks like "Memories of Nanzenji," "Mizugaki" and "Niten-Ichi" lent an immersive aura to the album, fostering a deeper connection to a culture that otherwise might seem foreign to most. Now, as he prepares to continue his sonic peregrination with the April 5th release of Heritage II, he's giving us a first listen with new single "O-Edo Nihonbashi."
MdCL succinctly describes the difference between Heritage and Heritage II as "when day turns to night...." The East-meets-West formula is still in place, but the vibe has changed. Lush, tranquil tones infused with Zen-like jazz and soul now give way to an edgier sound – blending hip-hop, house, drum'n'bass and broken-beat with traditional Japanese music. Serving as the album opener, "O-Edo Nihonbashi" is MdCL's take on a traditional Japanese song. He begins with a meditative piano solo embellished by folkloric sounds before flipping the melody into a beat-heavy, J Dilla-inspired jam session with his band.
Listen to "O-Edo Nihonbashi" and pre-order Heritage II ahead of its April release. If Heritage isn't already part of your playlist, do yourself a favor and head to your favorite digital retailer to download a copy right now.