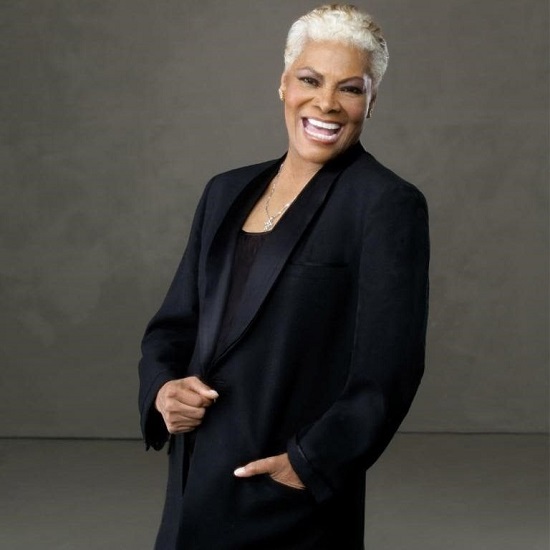 We've lost one too many iconic voices over the course of this decade. If there's a silver lining to be found, it's that the sense of loss has renewed our appreciation for the legends still living among us. It also seems to have prompted many septuagenarian artists out of recording retirement. Pop icon Dionne Warwick is the latest elder to step back on the scene with the announcement of her forthcoming album, She's Back.
There's a reason Auntie Dionne is the second most-charted female artist in history (the late "Queen of Soul," Aretha Franklin, still reigns at #1). A lot of singers from this generation could learn a thing or two by studying her unique tone, pliant vocals and effortless delivery. And though age and time may have weathered her voice a bit, she proves that she can still deliver the goods with an updated version of the Burt Bacharach/Hal David classic "What The World Needs Now Is Love." Backed by a gospel choir, it's hard not to be moved by Ms. Warwick's beautiful reimagining of this heartwarming standard, which she originally recorded back in 1966 for her album Here Where There Is Love.
The single serves as a preview for She's Back, her 36th full-length studio recording, and her first dedicated R&B/soul album in 50 years. Produced by her son Damon Elliott, the album will be a joint release via his Kind Music imprint and Entertainment One. Fans can expect the 10-track project to feature original songs and covers, including duets with Kenny Lattimore ("What Color Is Love"), Musiq Soulchild ("Am I Dreaming?) and Krayzie Bone ("Déjà Vu"). Not only is Warwick back, but her 1998 album Dionne Sings Dionne is returning as well. The remastered project will be packaged as a bonus disc with She's Back.
When you factor in her 2019 GRAMMY Lifetime Achievement Award and her upcoming residency in Las Vegas (beginning April 4th), it's looking like this is going to be another milestone year for Ms. Warwick. Scroll down to hear her rendition of "What The World Needs Now," currently available for purchase via major digital retailers. And be on the lookout for She's Back when it premieres on May 10th.