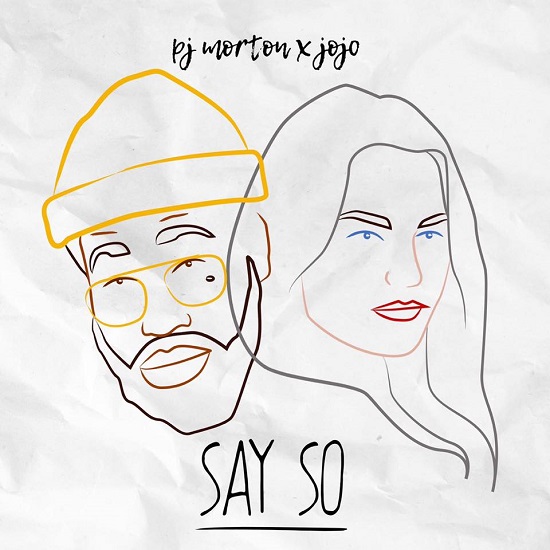 Marvin and Tammi, Roberta and Donny, PJ Morton and JoJo? Yes, the GRAMMY Award-winning GUMBO singer-songwriter might have found his perfect duet partner in the Mad Love songstress. Don't believe us? Then you haven't heard their brand new duet "Say So." The new single, appropriately released in time for Valentine's Day, finds the two making beautiful music together.
The song is full of the flourishes and hallmarks that underscore so many of the classic R&B duets from back in the day. Piano and synth organs begin the proceedings just before PJ and JoJo enter the song singing in unison. "It's getting hard for me to hold my own / See, nobody wants to be in love alone," they sing, pondering the uncertainty that love can cause. "So I'm trying my best not to overreact / But I need to know right now, no lies just facts." On the joint chorus, they simply ask that their partner say that they love them so that they can move forward. Interestingly enough, JoJo is the only one here who gets a solo verse. She takes advantage of the opportunity, driving home the earnest lyrics as she provides a bit more context. "It's just that I can feel I'm falling deep," she sings. "And I don't wanna fall unless you're falling with me." It's a sentiment that anyone who's getting overwhelmed by new feelings can relate to.
We're not sure if this twosome plans on making any more music together, but we surely hope this isn't the last time that they book some joint studio time. Take a listen to "Say So" right here.