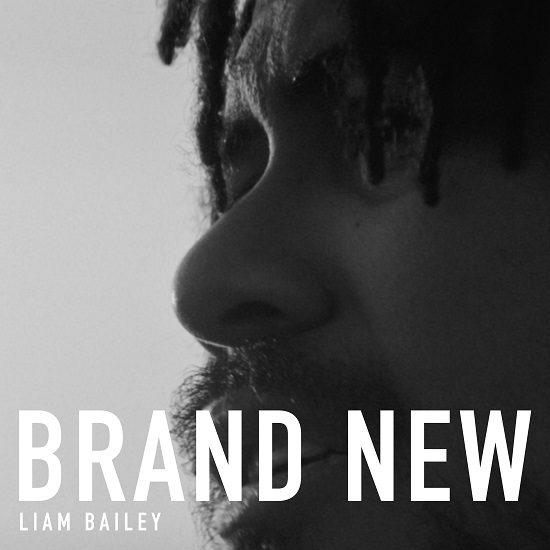 After a nearly three-year hiatus, soul man Liam Bailey excited fans with news of his long-awaited comeback last fall. The project release was pushed back, but now we can finally treat our ears to the aptly-titled EP, Brand New. Written solely by the artist and mainly produced by Rich Cooper, the six-track collection reveals Bailey's journey towards wholeness after dealing with mental exhaustion. It also introduces a refreshed approach to his overall sound, resulting in something different than we've heard from him in the past.
Liam explains, "The EP is heavily inspired by a lot of new music I've been listening to recently & I'm especially loving the synths I've been hearing. I linked with Rich Cooper with this fresh sound in mind. The way we worked was really cool; we mainly jammed around until we caught a vibe that felt right to keep going with. We had lots of great musical spaces to write my recent truths against a different sound to what I'm used to."
Title track "Brand New" serves as a personal anthem of sorts, matching hopeful lyrics with boom-bap percussion and a hypnotic bass line. The expansive tune is followed by moody, synth-fueled lead single "Brother, Why You Gotta Love Her" and sparse, introspective ballad "You Saw the Devil In Me." Produced by Fred Cox, album highlight "Hold Tight" is a leisurely, reggae-rock jam that will instantly brighten your day with its groovy guitar and uplifting message. The emotional song "I Lost My Way" could've been a somber affair, but instead, Bailey and Cooper offer a lively arrangement that evokes a feeling of lightness. With cavalier guitar riffs and commanding percussion, electrifying tune "Come Clean" gives Lenny Kravitz vibes and we ain't mad.
In addition to the new EP, Liam also dropped visuals for "Hold Tight." Directed by Marcus Laing and edited by Benji Gershon, the simple clip features a compilation of concert footage and backstage antics that's fun to watch. We aren't the only ones totally loving this standout track, as the artist himself admits, "the song has been on repeat at home, it's proper uplifting which is rare for me."
Stream Brand New and watch the video for "Hold Tight" below, then download your personal copy of the album and follow Liam Bailey's Twitter feed for updates and more.
- Advertisement -