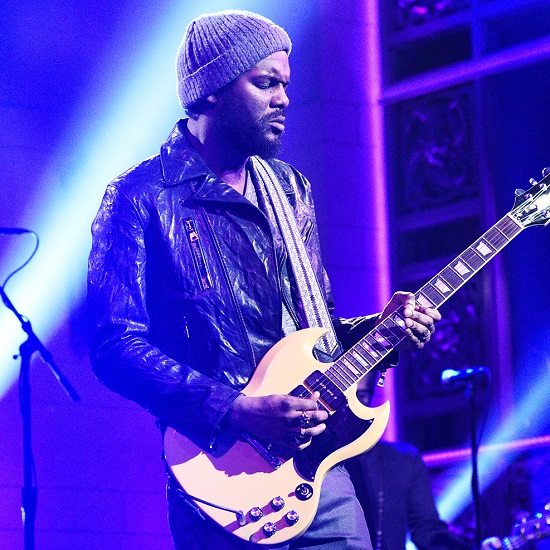 Gary Clark Jr. was ready for the spotlight this weekend when he showed up this week in New York City. He was in the city for a very special reason — he made his debut on the Saturday Night Live stage. The Texas-born soul man who channels the greats of blues was on hand to provide musical breaks while host Don Cheadle served up the funny on the venerable sketch comedy series. So how did he do?
Well, Gary did pretty well for himself while performing his two current singles "Pearl Cadillac" and "This Land." While him performing with conviction is nothing new for him, he managed to captivate and command the audience both in studio and at home. He kicked things off with "Pearl Cadillac." The romantic cut allowed the musician to smolder as he played his guitar and gave the camera a few longing looks while peeking from under his wide-brimmed hat. He changed things up while performing "This Land." Introduced by Don — who made a statement with his "Protect Trans Kids" shirt — Gary made his own statement with a slightly censored version of the track (you can't really say the n-word all willy nilly on live TV after all). Calling out all the Trumpers and other bigots while also laying his rightful claim on this country we all share, Gary's performance was defiant and right on time.
Gary Clark Jr. definitely made a lasting first impression. See for yourself by checking out his performances below.