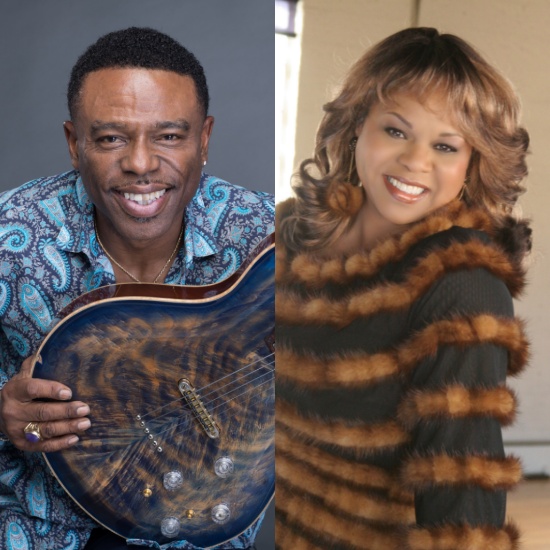 There are songs that we all love and remember and then there are songs that are truly timeless. Deniece Williams' 1976 classic "Free" is one of the latter. The song has had its fair share of remakes and has been sampled countless times. But who better to remake the song than the originator herself? Guitarist Norman Brown has enlisted Deniece for his take on the track, which will be featured on his upcoming album The Highest Act Of Love, and we have your exclusive first listen of this memorable collaboration.
Norman begins the song with the soft, jazzy guitar that he's known for, which gives us an inkling of the changes that he's made to make the song his own. What follows is a more modern tone steeped in smooth jazz. Don't worry, though. The updates don't detract from the song's soulful origins. In fact, it gives Deniece a chance to switch things up vocally. She coos softly at first, allowing Norman's expert guitar playing to get most of the shine. As the song progresses, though, Norman pulls back a little to let the strength of the veteran singer's voice take hold. Their two instruments eventually intertwine before they both allow the silky smooth backing vocals to take us home.
"My blending and crossing of styles happens organically by allowing the content to reveal its elements," Brown said of his ability to merge genres. "There are only two kinds of music — 'good and bad.'" We're definitely placing this new version of "Free" in the former category. "Free" serves as the buzz single for The Highest Act Of Love, which is set to arrive on February 22nd. Get into SoulBounce's exclusive world premiere of Norman Brown and Deniece Williams' "Free" below.