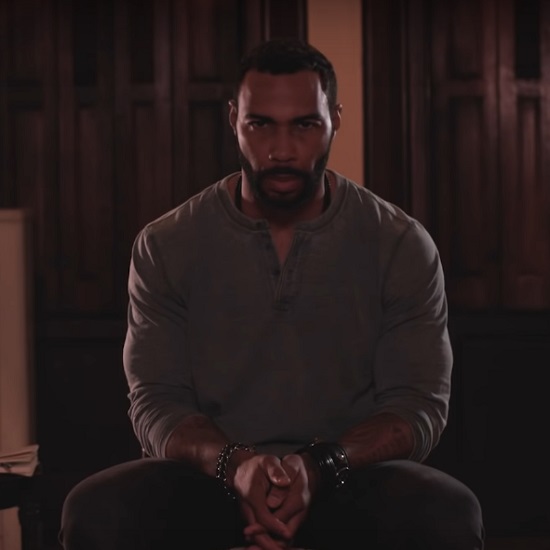 Omari Hardwick perhaps best known for his acting career, especially his star turn as the series lead on the hit TV series Power. There's another side to the actor, though, as he's also a spoken word performer known in different scenes. He's looking to expand this artistic side even further with an upcoming album ton which he'll combine spoken word with rap and vocals. Our first listen came a couple months back with his single "hOme." Now Hardwick and the song's featured guest Anthony Hamilton bring it to life in the track's recently released visual.
"hOme" finds Omari trying to find his way back to a relationship that felt like right. While spits his poetry to the beat, Anthony harmonizes about wanting to work his back to where his heart belongs. The video captures that feeling in the most artistic way possible. The men are shown in otherwise empty rooms as they pour out their emotions. Omari is occasionally joined by a lithe female dancer, who represents the woman his poetry is addressing. While those scenes are quite visually interesting, the video's best visual moments come near the end, when a simple effect shows Omari and Anthony sitting in the same chair, effectively marrying the sung and spoken parts of the song as one.
At the video's beginning, Omari comments that his upcoming album was a process two years in the making. Though there's no official release date or title set, we'd be interested be in hearing exactly how his vision comes together. Until then, allow Omari Hardwick and Anthony Hamilton to take you to their "hOme" below.