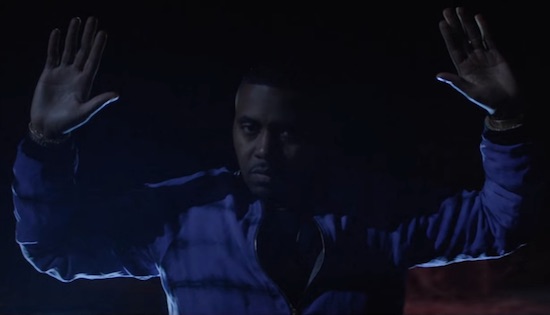 Around this time last year, we (figuratively) declared "The World Is Yours" in affirmation of legendary rapper Nas and his soon-to-be televised PBS special, Nas Live From the Kennedy Center: Classical Hip-Hop. Nevermind the fact that it featured a four-year-old concert, it was a watershed moment for the emcee. When paired with his appearance on Neflix's Rapture the following month, it left audiences eager for the summer release of his 11th album, NASIR.
Unfortunately, controversy – by way of Kelis' abuse allegations, plus album producer Kanye West's Uncle Tomfoolery – cast a long shadow over the project. To make matters worse, overall, the anticipated follow-up to Life is Good didn't quite live up to the hype. Still, NASIR wasn't without merit. An eponymic short film left an impression and allowed us to revisit the record with fresh perspective. And prior to that release, standout track "Cops Shot the Kid" struck a chord with listeners as Nas delivered a lyrical protest over a frenetic loop of Slick Rick's "Children's Story" that cut to the bone.
The Queens native recently dropped a video for the affecting track, and like the song, it's filled with intense moments. Scenes of police brutality and casualties of injustice play out as Nas grips our attention with his words. Ye is nowhere to be seen while his verse plays, a wise decision that we wish was adopted for the audio version of the song (as his inclusion almost negates the whole message of the song). The final scenes, along with a cameo from Rick the Ruler himself, help sear the clip into our brain. Peep "Cops Shot the Kid" below and stream/download NASIR via your favorite digital service provider.