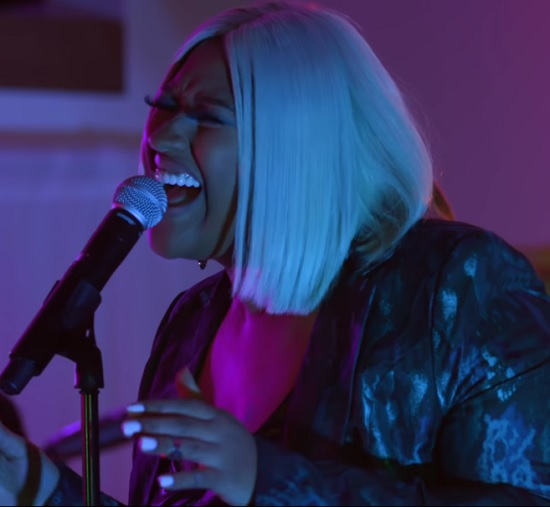 We know and love Issa Rae for her many memorable series — including her web series Awkward Black Girl, A SIP and, of course, her HBO hit Insecure. But our girl Issa's never one to just sit and rest, even when she's juggling a hit series and a packed schedule. To that effect, she's kicking off a new series called pieces, which will bring the focus to music artists as they share their songs and the stories behind them. Who better to kick things off for the series than the extremely talented R&B force that is Jazmine Sullivan.
Not only is Jazmine a multi-talented singer-songwriter, but she also has an Issa Rae connection as her song "Insecure" appeared on the Season 2 soundtrack of the series. Perhaps that's why the chemistry and conversation between the two flow so well. Issa asks the "Mascara" singer probing personal questions such as if there was ever a time Jazmine felt like a "masterpiece of s**t" and whether the subjects of some of her songs know she wrote that particular song about them. Of course, when you get the stories behind the songs, you also need to hear them. Jazmine delivers on that front, too, giving us tastes of some of her best work, like her song inspiring self-love anthem "Masterpiece."
Jazmine might be the first artist in the series, but she definitely won't be the last. Issa has already revealed that Teedra Moses and Nick Hakim are already lined up next and we can't imagine anyone turning down an invitation to participate. You can get a feel for pieces in the trailer below. To see the conversation and performance in full, you'll have to become a patron of Issa Rae Productions on Patreon.