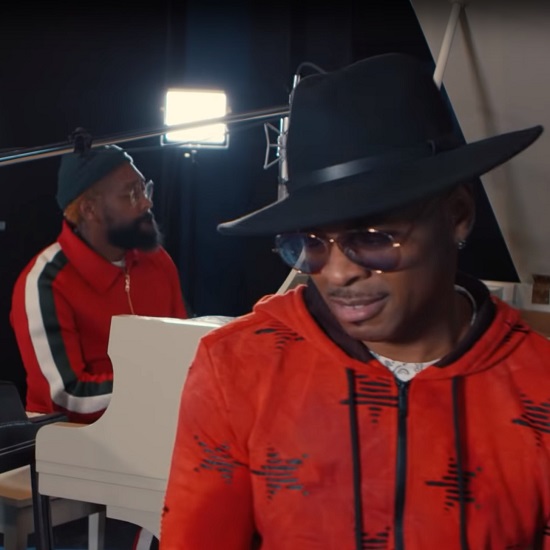 Halloween is over and November is here, so you know what that means: Christmas is tomorrow. It might as well be, anyway, considering the way this year has flown by. Luckily, some of our favorite artists have been gracious enough to give us our gifts early this year, delivering soulful soundtracks for this coming holiday season. Our boy PJ Morton will drop Christmas with PJ Morton this Friday, but he already got us in a festive mood a couple of weeks ago when he premiered his cover of Mariah Carey's perennial ditty "All I Want For Christmas is You."
With a little help from Stokley, PJ put some stank on it and flipped it into a funky, jazzy groove. Now the duo is giving us a peek into their studio chemistry with the song's simple video. In a recent interview with Okayplayer, Morton explains, "I had a stop in Minneapolis on the Maroon 5 Red Pill Blues Tour and phoned Stokley to see if we could put a cool visual together to go with the amazing version of this modern Christmas classic. We just went to the studio in our natural habitat to get some footage. The other footage is from the many Christmases that my father videotaped through the years."
Fans can hear more of PJ's creative riffs on holiday classics when Christmas with PJ Morton drops on November 9th. The album is currently available for pre-order via iTunes. Lucky fans may even get to hear a jingle or two live when he comes through on the final 2018 leg of his More Gumbo Tour, which kicks off next week. Visit PJ Morton's website for dates and ticket info.