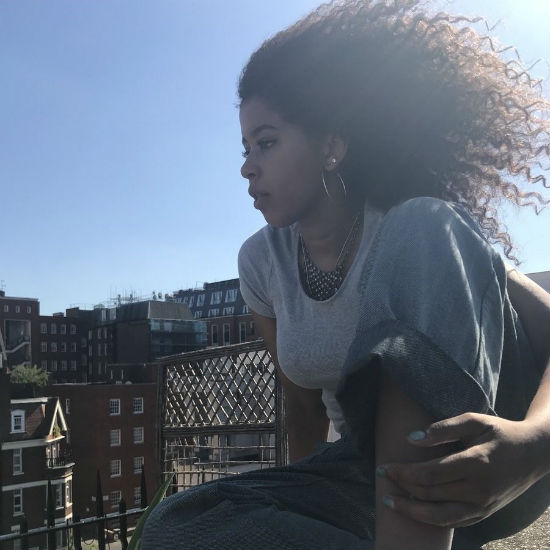 Isabelle first made her debut in October of 2017 with her single "Pot of Gold," which featured Arizona rap trio, Injury Reserve. The inspirational track about fulfilling one's potential was written when she was just 12 years old and drew widespread acclaim for her unique and soulful sound. The British songbird capitalized on all the attention with the release of her mixtape Only Having A Laugh in February of this year. In addition to her debut single, the project includes six other new tracks and blends jazz, R&B and hip-hop influences. Her vocal choices are that of a more seasoned singer though her material remains youthful, as her chosen subject matter speaks to someone still finding their way.
Tracks like "Hey Romeo," which features a sample of Eric B. & Rakim's classic "Don't Sweat the Technique," tackles life and love's growing pains, while "I'm Just Me" and "Grow Up" come from a more hopeful and encouraging place. While the mixtape gives us a glimpse of the young songstress' mindset and almost feels like we're taking a peek at her diary, she seizes the opportunity to showcase her powerhouse chops and her scatting skills. With the arrival of this latest single, it is clear that there are many layers to Miss Brown and we've barely scratched the surface.
Check out Isabelle Brown's "Places" below and add it to your Staycation playlist from your favorite digital platform. Be sure to check out her mixtape Only Having A Laugh and keep up with her on social media, as exciting things are sure to come from this blossoming talent.
Isabelle Brown [Facebook][Twitter][Instagram][SoundCloud]
- Advertisement -