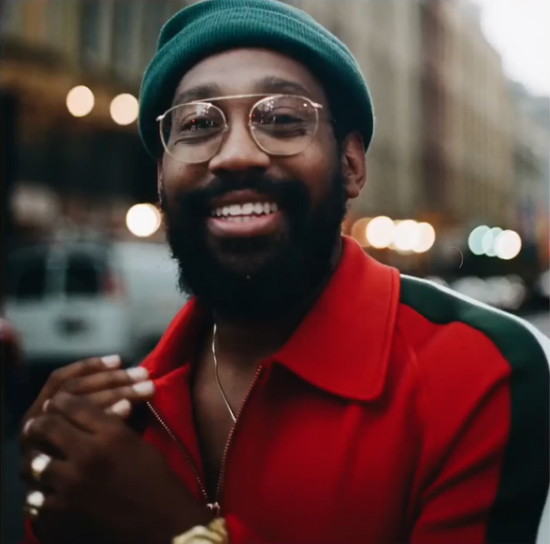 It's beginning to look a lot like Christmas, or sound like it really, with a full slate of Christmas albums scheduled to be released in the coming weeks. Jessie J and John Legend are leading the charge, both with Christmas albums coming on October 26th. Now PJ Morton is readying his contribution to your yuletide joy with a new album just in time for you to decorate your tree. Mr. Morton announced Christmas With PJ today across social media, letting his fans know that it's set to arrive on November 9th. The singer felt the pressure to announce his upcoming Christmas album earlier than he anticipated, after he saw John Legend reveal his Christmas album. In the announcement, he includes a snippet of his own version of "All I Want For Christmas Is You."
Based on what we can hear from the short clip, Christmas With PJ will be chock full of funk and soul. In the announcement, the singer wrote, "I was supposed to hold this secret a little longer 😩.. But then I saw @johnlegend announce his yesterday and couldn't hold it any longer! lol..So I'm announcing mine too!.. Christmas music is my favorite! Been wanting to do this forever.. Can't wait til you all hear it! 6 classics and 2 new ones!" We surely can't wait to hear the 8-track project, as we're confident it'll be the perfect stocking stuffer and be in heavy rotation this holiday season and for years to come.
PJ Morton is currently on the European leg of his fall More Gumbo Tour, and will later head out on the North American leg along with singer/songwriter Grace Weber, set to hit 19 cities through December 7th. Tickets for PJ Morton's fall tour can be purchased now via his website. Listen to the short clip of "All I Want For Christmas Is You" below, and let us know what other classic Christmas ditties you think PJ will cover on his upcoming release.