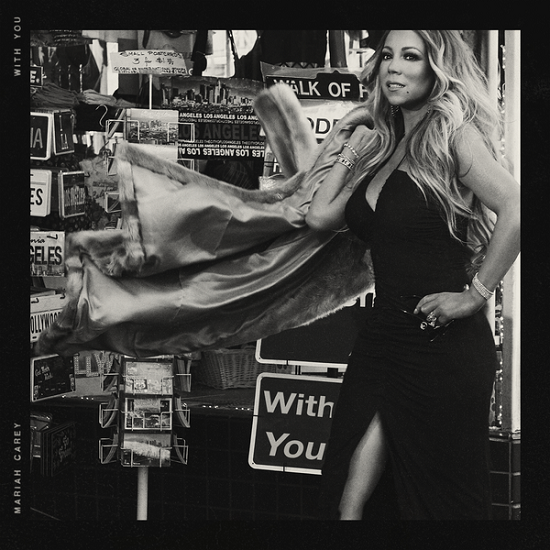 Mariah Carey's musical return is officially underway. She's already thrilled us with the meme-worthy buzz single "GTFO" and its surprisingly tranquil (and sexy) video. Now that she's gotten our attention, she's hitting us off with "With You," the official lead single from her as-yet-untitled thirteenth studio album.
The DJ Mustard-produced single is a piano-driven ballad all about being hopelessly smitten with the one you love. Over piano chords, kick drum thump and finger snaps, Miss Mariah tells a story of love at first sight as what seems to be an MC stan shoots his shot while calling back to her 1997 hit "Breakdown." Surprisingly, Mariah is down for the get down, letting her beau know that she "f**ks with" him and is finding herself falling for his real and down-to-earth ways. As art usually imitates life, we can't help but wonder if this track is a shout out to her current dancer boo Bryan Tanaka and their much-reported love affair. Whether it is or not, we can say that "With You" offers a beautiful sentiment even if we don't necessarily think its really lead single material.
You can listen "With You," which is available at retailers now, below. Just as with "GTFO," it looks like MC has already shot a video for the song, which she teased to fans on Twitter. Since the seasoned singer is set to perform at this year's American Music Awards on October 9th, we'll have to wait and see which single Mariah Carey will be bringing to the stage.