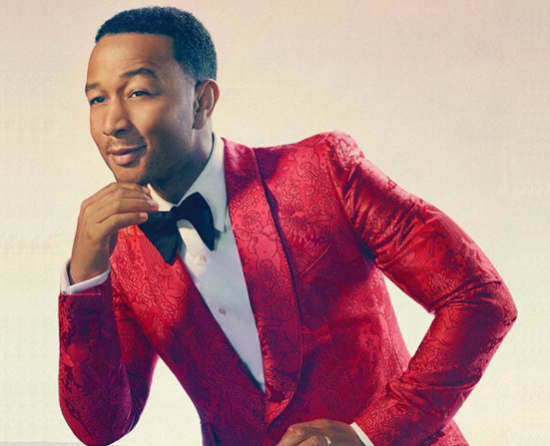 With just a little over a week left until the release of his first-ever holiday album, A Legendary Christmas, John Legend is hoping to get us into the holiday spirit with the release of the album's first two singles, "Have Yourself a Merry Little Christmas" and "Bring Me Love."
On the first single, Legend teams up with Esperanza Spalding to put their own spin on the holiday classic. The two stick close to the many predecessors that have come before it, imbuing traces of jazz into the solemn tune. Legend and Spalding's voices effortlessly play off one another as they work their magic on this musical staple. The latter single, "Bring Me Love," is one of several original songs to be featured on A Legendary Christmas. Here, we find Legend digging in the bag for what is sure to be added to multiple holiday playlists. The upbeat and festive tune dabbles in the classic soul sounds that executive producer Raphael Saadiq has become known for in recent years, making the song a fun and enjoyable time to be had by all. While the two singles provide just a sampling of what's to come, we're fairly certain that the newly-crowned EGOT winner will knock his first foray into holiday music out the park.
As previously mentioned, "Have Yourself a Merry Little Christmas" and "Bring Me Love" are the first releases from Legend's upcoming album, which is set to drop October 26th. Following the album's release, Legend will hit the road in support of the project with his A Legendary Christmas Tour, which kicks off next month and will last through the holiday season. Check out the first of what is sure to many plays of Legend's deep dive into the Christmas season and see if this doesn't leave you reaching for a mistletoe and a little lip action from your holiday bae.