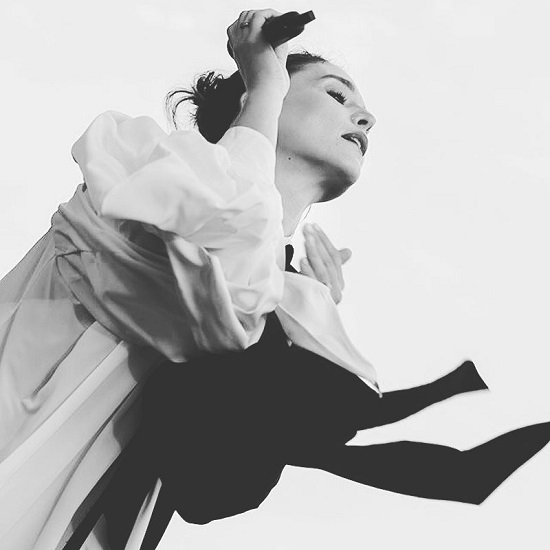 It seems like just yesterday that Jessie Ware let us into her beautiful Glasshouse. However, it was about a year ago this month. Since then, Jessie has been quite the busy girl. She's currently back in the studio working on her next album, which we're sure will be yet another musical treat. Oh, and she's expecting! With so much going on, we really didn't expect to hear any newness coming from her direction, but she's shocked us all by dropping her new single "Overtime."
The songstress keeps things sexy on "Overtime," which finds her taking on a sultry dance floor diva persona. It's all for the man she loves, who she coos to over the chugging dance beat. She wants all his lovin' and she wants it now because there's no time to talk. Or, as Jessie says, "Give it to me, baby, straight no chase." The delight and ecstasy that she's feeling is something she can't get enough of, which she's more than happy to put in the work to get. "We don't need a reason / We just keep the feelin' / Everybody's sleepin' / We go overtime," she sings with breathless abandon on the chorus.
Jessie Ware's got more from where "Overtime" came from, it seems. "It's a little taste of what's to come, whilst I keep working on my next album," she teased on Instagram. If what she's got cooking continues in this vein, then she can go ahead and take all our money right now. Give "Overtime" a spin below.