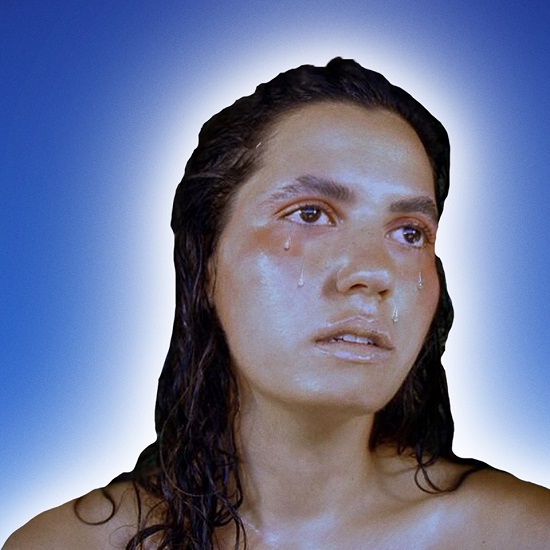 We don't know who hurt our girl Coco O. but they did quite a number on her. The Quadron singer first expressed her heartache with the two-song EP Dolceaqua earlier this year. Now she returns with two new singles — "1000 Times" and "Know It" — that delve deeper into that sobering feeling of love's sudden, painful loss.
"1000 Times" opens with Coco's soft coos before we hear her tender voice on the almost a capella song. She opens the track asking for forgiveness before going into detail about the loss of love and the loneliness that follows. As she sings, an angelic chorus of her own voice backs her perfectly, wrenching all the possible emotion that they can as she contemplates what went wrong. "Maybe I'm not special / Maybe I'm not still your favorite star," she sings at one point. "Maybe I'm no prophet / Maybe I don't know how to work it out / But right now, wherever you are / I'll do anything to show you I care." Soon after that moment, the music for the track finally kicks in, providing a smooth, Sade-esque groove that helps to outro the song.
"Know It," while slightly different in approach, deals in the same territory. We get music from the start this time, with a combination of guitar, drums and strings setting a tranquil midtempo melody. Coco keeps the song's cool, quiet vibe by singing just above a whisper as she reminisces about her lover, pointing out that she knows he still wants her. "You can tell me you won't / But you cannot lie," she sings. "You still want me / And I know you know it." And even though he seems intent on not acknowledging what the two have, she lets him know, "If you forget, I'll remember for you." It's an intense and melancholy melody but one you won't be able to stop listening to.
With these two songs, plus Dolceaqua, Coco O.'s making heartbreak sound oh so beautiful despite the pain it causes, reminding us just how human and vulnerable it makes us all. Get into Coco O.'s latest below.
- Advertisement -