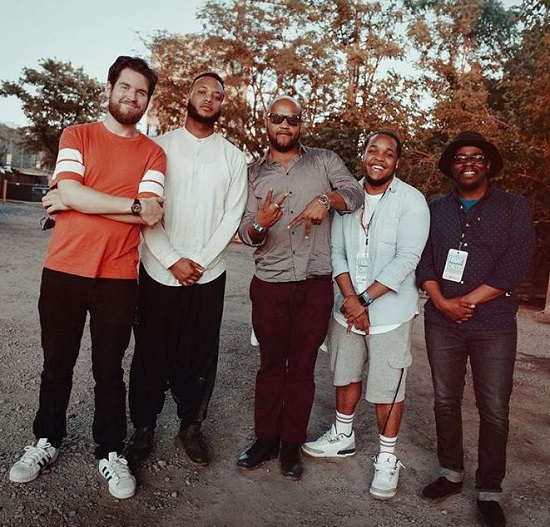 Though it seems a lot of the music of the 21st century has come and gone as quickly as it was released, there are a handful of songs that stand the test of time and could even be considered new standards. Andre 3000's "Prototype" is one such song that has persisted, even 15 years after its initial release. Virginia's own Butcher Brown are the latest to take on the dreamy love song, offering up their own jazzy take on the 2003 track about finding the almost perfect one.
Though the group is no stranger to faithful covers (see their cover of Notorious B.I.G.'s "Unbelievable" for proof), the stray a bit from that formula to offer a solely instrumental take on the track. Don't think that means that any of the sentiment is lost, though. Guitar holds down the melody, with electric guitar adding just a bit of edge to the proceedings. Meanwhile, trumpet fills in for the vocal. The harmonies the instruments create are enough to lull anyone into the feeling the love and maybe even grabbing that special someone and holding them extra tight for the entire four-minute track.
While this loosie — which the Butcher Brown is offering as a free download — won't be included on the group's upcoming Camden Session, we're pretty sure that it will be a nice way to start your day. Check out the fellas' cover of "Prototype" below.