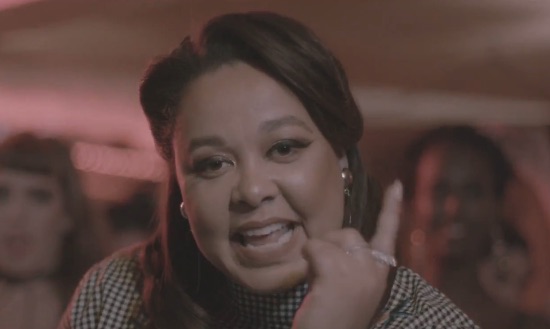 Canadian artist Nuela Charles is readying the release of a new EP following the success of her JUNO Award nominated collection The Grand Hustle. She gave us the first taste of her upcoming project earlier this year with the sassy number "Do It Right," and now she's back at it with the second single "Troublemaker" and an accompanying music video.
Production duo Towers are behind the boards on "Troublemaker," and they create an upbeat sound bed punctuated by horns, percussion and handclaps that falls right in line with Nuela's cinematic soul aesthetic. The instrumentation underscores her sweet yet potent vocal performance as she sings about a man who's nothing but trouble.  She's torn between her feelings for him and what she's hearing about him in these streets. Her good sense prevails as the song goes on, however, as she declares, "I've got a million reasons and I think you'll agree / That you're not the one for me," on the pre-chorus.
For the Johl-directed, Dirty Dancing: Havana Nights-inspired visual, we see the troublemaker in question at a nightclub filled with gorgeous women. This smooth operator thinks he's hit the jackpot as he chats up a few of the stylish beauties, but he thought wrong and they're on to his game. Nuela and company let him know that the jig is up and check him in the middle of the club with a mini-concert and dance number.
Press play to watch Nuela and her girls show this joker who's running things in SoulBounce's exclusive world premiere of the "Troublemaker" music video. Nuela Charles' forthcoming EP is set for release in October.