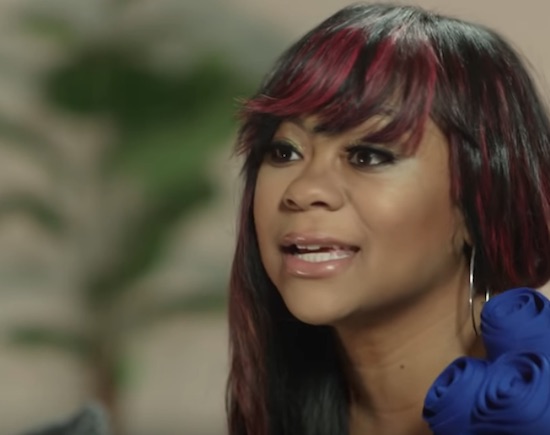 When it comes to the baddest chicks in the R&B game, people often overlook Nivea. While you might be hard pressed to name a Nivea song besides "Don't Mess With My Man," when you consider that the star married and has children by not one but two megastars – Lil Wayne and The-Dream – one might say that Nivea is the real one! But, there's more to the "Complicated" singer than baby mama drama. And she has greater aspirations as a singer. She shares that in her BET mini-doc, #FindingNivea. An online version of TV One's Unsung or VH1's Behind The Music, the clip lets Nivea tell us her story in her own words. While there aren't any dramatic voiceovers or special guests sharing their two cents, Nivea talking about her life and times is more than enough.
#FindingNivea gives us a comprehensive glimpse into Nivea then and now. We hear about her humble beginnings, sacrificing her childhood to achieve the dream of stardom. She was in and out of studios in her teenage years working on her demo. This hard work paid off with a million dollar deal for her to become the Black Britney Spears. While that didn't quite happen, as many fans never gravitated towards her brand of bubblegum R&B, she still managed to get hits on her own and famously sing backgrounds on Mystikal's "Danger." We also learn how she met Wayne and fell in love with The-Dream while recording her second album, Complicated, which was about Wayne. Finally, we learn more about Nivea today, the woman who became a supportive mother encouraging her more famous counterparts to go get it, while she held down house and home. But she's still unfulfilled when it comes to her career. She has continued to release new music independently, but nothing has matched her previous career or came near the success of her former lovers. Yet and still, through her tears, she shows us she still has hope.
As far as future plans, Nivea revealed she has a double album planned for release in the near future. Described as being akin to Outkast's Speakerboxx/The Love Below, one side, entitled Mirrors, will express everything she's been through, while the acoustic side, entitled The Randy Watson Collection (yes, as in the character Randy Watson from Coming to America), will showcase her more whimsical side. We can expect her comeback single "Circles" to drop sometime soon.
One question lingering in our mind is how is Nivea not on someone's reality television program? In less than 15 minutes, this woman made us laugh, cry and left us verklempt telling her story. Not since Keyshia Cole's mama Frankie has one woman had us so enthralled with highs, lows, hood hilarity and real n***a sh*t. Even in past interviews where she's discussed being with Wayne and Dream, or on a podcast where she's discussed her struggles with addiction, Nivea gives it to you straight no chaser. But, when you're not pressed, you don't have to jump on every opportunity that comes your way. While we've provided a few highlights from the documentary, it's nothing compared to listening and watching Nivea give us her account of her past, present and hopeful future.