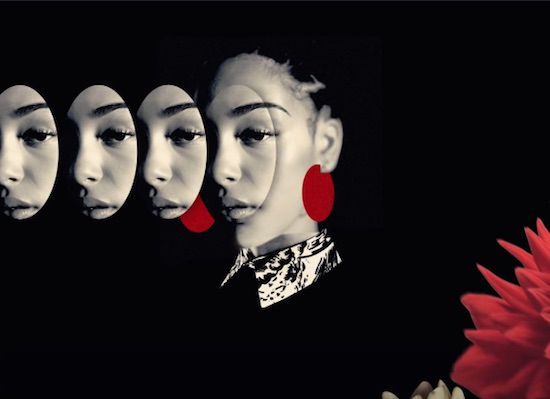 Jorja Smith has been racking up the praise and accolades since her debut album Lost & Found arrived on the scene — and rightfully so. The Mercury Prize-nominated project has even garnered her British Breakthrough Artist honors at the GQ Men Of The Year Awards and AIM Awards. Now, as she gets ready to embark on her Lost & Found Tour victory lap, she's dropping off a very creative visual for her single "On Your Own."
She tapped director Rashid Babiker, whom she worked with on the video for "Teenage Fantasy," to create an alluring and one-of-a-kind clip. In it, we see a young girl picking up a photobook featuring the singer-songwriter while bored at home one day. What she doesn't realize is that she's about to enter a whole new world. As soon as she cracks that bad boy open, we realize that this is no regular picture book. The images automatically begin moving as the strains of the song become front and center. All the photos capture Jorja looking devastatingly gorgeous in highly stylized shoots that show off both her beauty and sense of fashion. Further explaining the video's concept, Babiker further explained the video's concept in a press release.
"Before Jorja even asked me to come up with a concept for "On Your Own," as a thought experiment I was imagining books, the hardback clothbound ones, being retrofitted into interactive photobooks, or video books sometime in the future when print is in the terminal stages of obsolescence," he said of inspiration for the clip. He later spoke on his approach to bring the concept to life, saying, "To stage it in a way fitting for the song, I channeled imagined nostalgia from the perspective of a girl, a fan of Jorja, who's living in an intentionally anachronistic world where these videobooks exist and cassettes are the new old vinyl of today. Even with the nondescript time period, from the year markings in the book you can determine the book is from Jorja's Lost & Found period and the world is set a bit further into the future."
While a bit convoluted, his concept is definitely a visual success. Get a load of Jorja Smith becoming a moving piece of art in the video below.